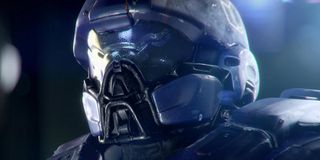 Halo: The Master Chief Collection was given a rough welcome by gamers due to bugs. Microsoft is confident that Halo 5 will be released in a much better state, though.
Franchise development director Frank O'Connor told XboxAchievements that Master Chief Collection's launch problems were a "black eye" for the company. He also explained that they stemmed from their decision to split the project up among multiple developers.
"We're not going to rest on our laurels or hide from the mistakes we made. However, I will say that the nature of The Master Chief Collection - you've got five different game engines, you've got five different studios working on it, you've got 343 working on putting it all together - the footprint and complexity was outrageous."
At launch, many Master Chief Collection players encountered problems while trying to join multiplayer parties or find matches. While 343 Industries has released several patches since the game's release, these problems aren't completely eradicated. Multiplayer bugs actually forced the cancellation of an Halo Championship Series event.
Microsoft doesn't want to repeat those problems with Halo 5 and O'Connor doesn't think they will. In the interview, he says that having all the work handled by 343 Industries should result in a more polished product.
"Halo 5 is being made by a completely different team. It's a singular product. It was built from the ground up for this new technology, rather than being sort of dragged kicking and screaming from 2001 and forced and shoehorned into a 2014 console. So the problem spaces are still very challenging but they're radically different. I think the beta is already a decent first step, in a retail environment, showing that we don't have the same problems."
343 Industries held a multiplayer beta for Halo 5 from December to January. They said that they're not planning a second test so hopefully they got the data they needed from the first beta to ensure that the launch is smooth. Any game's launch performance is important but Halo 5 will be arguably the biggest release on Xbox One to date. Halo is the flagship franchise of the Xbox so there's a lot of money and prestige riding on Halo 5's performance. Microsoft is hoping that this game will be a major reason for consumers to buy the Xbox One.
Halo 5 will launch worldwide in October. Microsoft is reportedly preparing a limited edition Xbox One console in time for the game's launch.
This poll is no longer available.
Your Daily Blend of Entertainment News
Staff Writer at CinemaBlend.