Halo 5 Xbox One Console Is Coming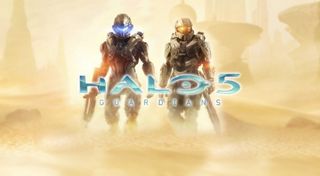 Halo 5: Guardians is still a long ways off but it appears Microsoft already has some big promotional plans in the works for the game, including the mandatory console bundle pack that features a custom Xbox One with a Halo 5 livery.
The studio head for Halo 5: Guardians, Josh Holmes, responded to a user asking about the possibility of a Halo 5-themed Xbox One console, stating on Twitter...
This little response from Holmes managed to send shock waves of excitement bellowing through the cavernous belly of social media.
There's a flurry of funny responses to Holmes mention about a limited edition Halo 5 Xbox One console, including people talking about selling their organs for more, or how their saving money methods intensify, or how they really love the idea of a limited edition console but their wallet really hates it.
Halo 5: Guardians has been on the receiving end of a lot of hype from Microsoft. It's basically the company's big ace in the hole for the fall season... as far as exclusives are concerned.
The new game recently received a couple of new live-action promotional trailers featuring the series' mainstay protagonist Master Chief, as well as the deuteragonist, Agent Locke. The game will pick up from where Halo 4 left off, only this time things are looking a little bit different as Locke appears to want to face down against the Chief.
The promo campaigns definitely left a lot to be questioned as far as the story and characterizations are concerned. I'm sure we'll finally get to see what the gameplay from the campaign mode looks like at this year's E3 during the inevitable Microsoft conference. Of course, this shouldn't take away from the fact that Xbox brand boss Phil Spencer is still looking at ways of bringing in brand new IP for the system.
Still, we can at least expect more details on Halo 5 before its planned release date. Right now we only have a sizable bit of information about the game's multiplayer but not a whole lot about the weapons, vehicles and single-player campaign. The multiplayer managed to get a bit of the spotlight because of the beta that they held late last year where those who purchased Halo: The Master Chief Collection managed to get some game time in with a few maps and modes in Halo 5: Guardians. Gaming Blend has been keeping track of all the info on the game with a nice little compendium of details.
I'm sure Microsoft will reveal a lot more about Halo 5 soon enough, along with with a first look at the custom Xbox One console that's themed after the upcoming FPS from 343 Industries. You can keep up to date on all things Halo by paying a visit to the game's official website.
Staff Writer at CinemaBlend.
Your Daily Blend of Entertainment News
Thank you for signing up to CinemaBlend. You will receive a verification email shortly.
There was a problem. Please refresh the page and try again.