Hear Nolan North In Action In Destiny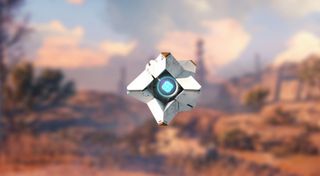 Bungie's decision to replace Peter Dinklage in Destiny with Nolan North came as a surprise to some and as a huge relief to others. Dinklage has probably been one of the most critical and hotly debated issues of Destiny since it's release for sounding disinterested in his role. Well, now you can briefly hear what Nolan North sounds like as the character of Ghost.
You can check out the teaser clip below.
According to Gamespot the full Twitch live-stream will go online starting 11AM PST and 7PM BST on Wednesday, August 26th.
During the live-stream gamers will be able to see some of the brand new content from The Taken King, the upcoming expansion pack for Destiny.
The content will be showcased and streamed with Bungie's design lead James Tsai and a special community guest, Mr. Fruit.
According to the teaser, fans of Destiny will get a look at some of the new content, including the new areas and bosses, as well as getting to hear Nolan North as Ghost.
What's interesting, though, is that North had to redo all of the lines for Ghost from start to finish. Why? Because Bungie had to retool a lot of Ghost's dialogue to fit in line with the more tutorial-style early missions that they restructured. Additionally, the reason North took over for Dinklage is due to scheduling... or so says Bungie.
A concept artist at the studio, Jesse van Dijk, explained to Gamespot that...
While Bungie may have cited scheduling conflicts as the reason for Dinklage not returning to voice Ghost, I'm sure a lot of fans would assume that his lackluster turn as the dry robotic companion in Destiny wasn't something he seemed interested in returning to. It could just be me but I've always taken Dinklage as a very serious character actor and the character of Ghost just didn't seem to offer Dinklage much range at all. The character is written pretty flatly and has little to offer other than as a flat guide into the world of Destiny.
From the little that could be heard of Nolan North as Ghost – how would you say he sounds? Given that North has become a legend in the gaming scene for his performance as Nathan Drake in the Uncharted series as well as lending his voice to countless other games over the years, my first impression was that North appears to be infusing whatever kind of energy he can into the character to give it some kind of life.
I guess we'll hear and see more about the Twitch stream once it goes live tomorrow.
Staff Writer at CinemaBlend.