Hitman Triple Pack For The PS2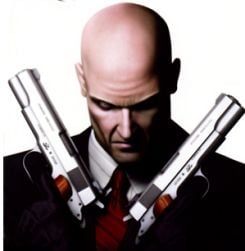 First thing is first: Why the heck is this not available for the Xbox? Really, I'm serious. I would pay for the triple pack for the Xbox – somehow Eidos feels poor Xbox gamers don't deserve it. Darn Sony and their market-share! Anyway, if the title didn't give it away, Eidos has released a Hitman Triple Pack for the PS2.
Due out this Friday, June 22nd, across Europe (and I'm sure, soon enough for North America) the Hitman Triple Pack will contain the famous Hitman games, starting with Silent Assassin and ending with Blood Money. This deadly trio of violent, but intelligent video games will contain all the stealthy, malevolent tactics any hitman-in-training could ever ask for. You can check out the list of games below, along with a brief description.
Hitman Triple Pack:
• Hitman 2: Silent Assassin
Lured back into a global ring of deception by a twisted Russian crime boss, Agent 47 must kill not only to make a living, but to continue living. This time it's not just business… it's personal.
• Hitman: Contracts
Encounter Agent 47's greatest adversaries, completing the work that made him so ruthlessly efficient, these are the ones that shaped him as an assassin.
•Hitman: Blood Money
Lucrative contracts on the rich and powerful in high profile locations make killing for money a good business. But when a rival agency enters the scene, it's war and only the best man will be left standing.
Your Daily Blend of Entertainment News
Staff Writer at CinemaBlend.