How To Pre-Load PS4 And PS3 Games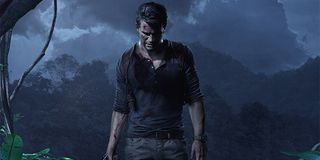 Buying downloadable games on PS4 and PS3 is about to get a lot easier. Starting next week the consoles will automatically download and install games to your hard drive prior to launch.
"We all know that some of the biggest games can take a while to download, and with the pre-load functionality, you'll be able to download and install those huge files up to several days in advance," Sony Network Entertainment's Chieh Chen said on PlayStation.Blog. "And don't worry if you forget: any titles you've pre-ordered will be automatically pre-loaded and auto-downloaded to your PS4 system by default."
All you need to do is pre-order the game through the PlayStation Store. Also make sure that you keep the PS4 in standby mode when you're not using it, so the console will download the necessary files during this downtime. You'll know that your PS4 is in standby mode if the light running along the top is glowing yellow.
The first game that will be Transformers: Rise of the Dark Spark. The third-person shooter, intended as a bridge between the Cybertron games created by High Moon and the Michael Bay Transformer films, will be debuting on June 24th. If you're interested in another chapter of the war between the Autobots and Decepticons, you can reserve your copy of Dark Spark through the PlayStation Store and start preloading.
All future games available for pre-order through PlayStation Store can be automatically preloaded as well. This includes the following games and add-ons, which were added to PS Store during E3:
Battlefield Hardline - $59.99
Battlefield Hardline Deluxe Edition - $69.99
Bloodborne - $59.99
Call of Duty: Advanced Warfare - $59.99
Destiny - $59.99
Dragon Age: Inquisition - $59.99
Dragon Age: Inquisition Deluxe Edition - $69.99
Far Cry 4 - $59.99
inFAMOUS First Light - $14.99
Plants vs. Zombies Garden Warfare - $39.99
LittleBigPlanet 3 - $59.99
Middle Earth: Shadow of Mordor - $59.99
The Order: 1886 - $59.99
Uncharted 4: A Thief's End - $59.99
Sony didn't say how far in advance you'll be able to pre-load games. The duration will probably vary from game to game. No matter how short the pre-load period is, though, it's going to be preferable to logging in at midnight of the game's launch date to download the full game while thousands of other players are trying to do the same.
Pre-loading has become the norm with PC gaming. It's a great feature, allowing players to jump into new games as soon as possible without forcing them to drive out to a midnight launch party. It's great to see PS4 and PS3 gamers getting the privilege as well.
Microsoft has expressed interest in bringing pre-purchase and pre-load features to the Xbox One as well. However, they've yet to implement this plan yet. Xbox head Phil Spencer indicated at E3 that it could be included in a future system update. Perhaps the PS4 and PS3 debut of this feature will inspire Microsoft to add it sooner rather than later.
Your Daily Blend of Entertainment News
Staff Writer at CinemaBlend.