How You Can Get $200 For Your PS4 Or Xbox One At GameStop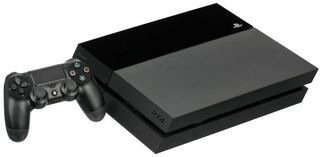 GameStop has a notorious trade-in program for those who have tired of the games collecting dust on their shelves or those ready to trade in their last-gen system for a next-gen system. And I say "notorious" because when I worked at a GameStop, it was always a never-ending train of negative comments about the low trade-in prices. But now GameStop is happy to announce that there is a way to get more than the usual trade-in price for your PS4 or Xbox One.
Of course, there's always a catch with these marvelous retail deals, and this offer is no different. The $200 trade-in credit will only be possible if you are planning to put it towards the purchase of a new PS4 or Xbox One. So really, this deal is perfect for those who are looking to switch alliances. Or if you're one of those who trade in their consoles hoping to make some extra money towards rent, this deal probably isn't for you then.
But remember, when trading in a PS4 or Xbox One, you need to pass GameStop inspection in order to be considered eligible. This means your system must have all of the components it came with in the original box (so that also means the one controller) and it needs to be in good working order. You can't trade in a PS4 that was dropped and is permanently busted, and you won't sneak it past associates either, because they test the consoles in-store to make sure they work. This will also count towards the one controller, too. If the one controller is busted or doesn't work, you will need to buy a controller to add it to your console trade-in in order to get the $200. And when we say $200, we mean in store credit and not cash, so there's no way to finagle that either.
If you don't have a PS4, but want to upgrade from a last-gen model, GameStop has another deal where they will also give you $100 in credit if you trade in an Xbox 360 or PS3 toward a new PS4 or Xbox One. Now that's a deal I can definitely understand.
So while the initial deal may seem a little devious in how it's advertised, it's still a really great deal. And even if you wanted cash right now, you can still get $160 in cash from trading it in (estimate only). Just remember, it isn't always super accurate and the wear-and-tear on your console or controller could lower the value too, so don't go raging when your trade-in value doesn't match the estimate. For more information, check out GameStop's trade value calculator (opens in new tab) on their website.
Your Daily Blend of Entertainment News
Thank you for signing up to CinemaBlend. You will receive a verification email shortly.
There was a problem. Please refresh the page and try again.