IGG And Kalydo Team Up For Facebook MMORPG Releases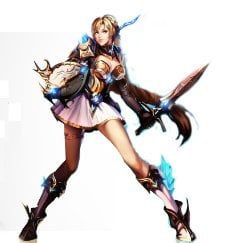 In an attempt to further capitalize on the half-a-billion Facebook users, IGG and Kalypso have joined forces to take advantage of the opportunity to bring full-featured client-based MMOs to browser users. Yes, IGG will be offering titles like GodsWar Online and Dreamland Online to Facebook users without a client and without a download…exchanging 200-700MB clients for 30 second page loads.
As stated in the press release…
The really cool part is that Kalydo is taking a cloud-gaming approach to offering up full client-based games through web browsers. This enables just about anyone to instantly hop into an IGG title and play while staying connected to friends and family via Facebook. It's a noble step forward in making the technology of MMO gaming and social networking more seamless, as opposed to the cumbersome methods currently available to try to get friends from various networking facilities to connect and play games together.
You can learn more about the new deal by paying a visit to IGG's Official Website.
Staff Writer at CinemaBlend.
Your Daily Blend of Entertainment News
Thank you for signing up to CinemaBlend. You will receive a verification email shortly.
There was a problem. Please refresh the page and try again.