John Riccitiello Steps Down As EA's CEO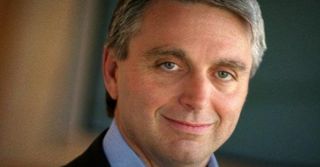 Starting March 30th, John Riccitiello will be known as the former chief executive officer of Electronic Arts. He came back to the company in 2007 to spearhead a new direction for the mega-publisher but after six years of service, he's stepping down and stepping away from the software publishing company.
Polygon has a detailed rundown of the events, catching wind of Riccitiello's letter of resignation as the executive officer for one of the largest video game publishers in the world. Riccitiello stated that...
Electronic Arts' board of directors have named Larry Probst as the day-to-day replacement in the leadership role for EA. This comes after Riccitiello performed two stints with the company, one from 1997 to 2004 and then again from 2007 to 2013.
Riccitiello further noted that...
Electronic Arts has already put aside $80 million for next-generation game development, they also stated that the next generation of gaming will be the next golden age of gaming. Larry Probst has positive words for the company's future, writing in an EA blog post that...
A lot of the focus is now on the future and Electronic Arts is planning on unveiling Battlefield 4 next week after teasing the game two days ago.
Your Daily Blend of Entertainment News
Staff Writer at CinemaBlend.