New Lego MMO Coming From Funcom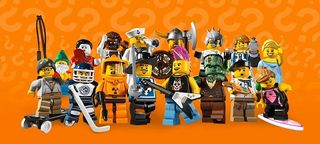 While the Lego Universe MMO had to shut down with a quickness due to a general lack of interest from the masses, that's not stopping Funcom from throwing their bucket into the same well. The developer/publisher announced this morning that it has signed a license agreement with the Lego Group to develop a new MMO set in the Lego universe (though not THAT Lego Universe) based on the Minifigures franchise.
Minifigures are exactly what they sound like: Smaller Lego figures that range the spectrum from businessmen and knights to astronauts and policemen. Lego builders use these figures to populate their creations, adding a bit of life to the static models.
According to Funcom, the newly announced MMO will be focused on accessibility, aiming to be something anyone will be able to jump into and enjoy.
"The market for family-friendly online experiences intended for children and youngsters is brimming with potential," said Funcom CEO Trond Arne Aas. "This is source material we all know and love and we simply cannot wait to get started working with the Lego Group on realizing this exciting project."
So early in the developmental process, we may not be hearing about this one again for quite a while. Or, they could throw enough people at the project to have something available to play by this holiday season. With these types of games, you can never really tell. It all depends on the dept and complexity they want to build into the game. Build into the game…Get it!
Staff Writer for CinemaBlend.
Your Daily Blend of Entertainment News
Thank you for signing up to CinemaBlend. You will receive a verification email shortly.
There was a problem. Please refresh the page and try again.