Mass Effect 4 And Mirror's Edge 2 Less Than A Year Away, Says Analyst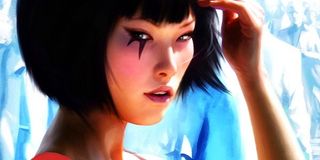 If you're eagerly anticipating Mass Effect 4 and/or Mirror's Edge 2, then you might only have about a year left to sit and twiddle your thumbs. According to industry analyst Michael Pachter, both games should be available by the end of March 2016.
Just so we're clear here, all of this information should be taken with a rather large grain of salt. Pachter is good at his job, sure, but these types of predictions are just well-educated guesses, not hard information. Until EA stamps a release date on either Mass Effect 4 or Mirror's Edge 2, you probably shouldn't bother gearing up for a pre-order. And given how many games have been pushed back as of late, even a bona fide release date announcement should be considered a placeholder until the developers set something in stone.
This latest bit of buzz comes to us courtesy of Videogamer.com, who got their hands on the latest Wedbush report.
According to Pachter and his team, EA's performance in this new generation of consoles has set the publisher up to "thrive in the coming years." Not to be too cynical here, but that's kind of like saying Nintendo will likely continue making games starring Mario. EA is huge and it has a robust catalog of successful titles in its stable, many of which are due for sequels. So of course the company's future looks bright. While the same can't be said for some of the smaller studios under EA's umbrella, sadly.
Obvious statements aside, the Wedbush report did at least boast one rather bold prediction, specifically pertaining to a pair of games fans have been eagerly anticipating.
Here's a quote:
We've known for a while now that these games were coming down the pipeline, but Pachter and Co. have put a finer point on when they expect the games to actually arrive. Since EA's fiscal year runs through March 2016, the predictions are calling for a launch by, well, that date.
I'm not sure I see Mass Effect 4 or Mirror's Edge 2 arriving by then, but I certainly wouldn't be against it. If nothing else, E3 2015 is just around the corner, and that would likely be an ideal time to expect legitimate new information coming from EA or the developers themselves.
Looking back, I actually got a chuckle out of the first Mirror's Edge 2 teaser from E3 2013. At the end of a very brief clip, it simply stated that fans could expect the game to launch "when it's ready."
Your Daily Blend of Entertainment News
Staff Writer for CinemaBlend.