Namco Bandai Saves London; Closes Hellgate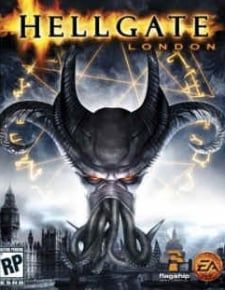 It seems that for once in an MMO, good has finally triumphed over evil. No longer will the citizens of London have to fear the evil creatures that roam the streets and kill the innocent. Namco Bandai has announced that the Hellgates are closing, and they're closing for good.
Yep, Flagship Studio's Hellgate: London will be shutting off their servers on January 31st, 2009; until then, current players will be able to play free of charge. It's a shame to see that Hellgate: London was a mess, littered with issues from day one, because the team behind it is so talanted. The founders of Flagship were ex-Blizzard employees who designed the original Diablo, which even today is a great game to play with a pretty decent online community.
If you're still interested in playing Hellgate: London, you can buy it for $19.95 off EA's website, and you'll still have a good three months of online play.
Your Daily Blend of Entertainment News
Thank you for signing up to CinemaBlend. You will receive a verification email shortly.
There was a problem. Please refresh the page and try again.