Naughty Dog Responds To Assassin's Creed Concept Art Theft Claims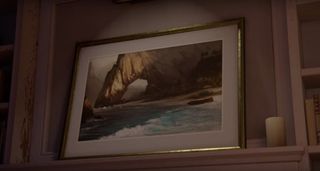 Just yesterday, Naughty Dog released the new story trailer for Uncharted 4: A Thief's End and at first, fans were thrilled. Until an employee of Ubisoft Montreal noticed something strange in the trailer: an original piece of Assassin's Creed concept art placed into a part of the trailer. You can read the original story here. And from there, controversy arose. Now Naughty Dog is speaking out about the incident.
Shortly after the trailer was posted on the PlayStation blog, it was immediately removed after the video game journalism world lit up with the claims made by Ubisoft Montreal's Azaïzia Aymar on Twitter, pictures included. But soon after the trailer was taken down, it was put back up again with a corrected image, one that wasn't concept art from Assassin's Creed IV: Black Flag.
Naughty Dog responded today to the incident, saying,
While what happened was of course uncalled for, especially if you look at it from Ubisoft's perspective, it's hard to stay mad at Naughty Dog. With one impressive title after another, from the Uncharted series to The Last Of Us, we'll let you off the hook this time Naughty Dog, but only if you convince Sony to bring back Crash Bandicoot and to tell them to stop tugging us around with phony teases.
To see the new story trailer in all of its glory, you can view it below. It'll be obvious to see where the old picture used to be, because it's a similar landscape scene, it just isn't from Assassin's Creed.
Your Daily Blend of Entertainment News
Your Daily Blend of Entertainment News
Thank you for signing up to CinemaBlend. You will receive a verification email shortly.
There was a problem. Please refresh the page and try again.