Netflix Offers Xbox 360, PS3, Wii Rentals Through Qwikster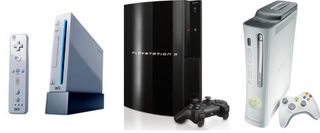 Netflix picked up a load of flak from internet users (and probably many subscribers, too) over their change of service: raising their prices and planning to remove DVDs from the service. Well, earlier today Cinema Blend's Kelly West reported on Netflix' aim to rectify the situation by following up with an apology and an announcement for plans to start a new service that will allow for continued service of DVD rentals as well as video game rentals for the Xbox 360 and PS3.
Gamers will now have an added option for testing out their favorite games as opposed to just picking up the latest and greatest PS3 or Xbox 360 title for $60. Alternatively, there is Redbox and Gamefly, both of which also offer gamers the option to rent titles at their convenience for a low subscription price, but it looks like Netflix wants to cash in on that trend.
As stated on the Netflix blog…
The real question is, will Gamefly subscribers give up their service to head on over to Qwikster, or is Netflix aiming to milk an untapped consumer pool with the new service? It also seems like they're a little late to the party given that the Wii U is scheduled to launch next year and the year after Microsoft and Sony are scheduled to launch their new consoles as well.
You can read more about the service change right here at Cinema Blend, or visit the Official Netflix Website.
Your Daily Blend of Entertainment News
Staff Writer at CinemaBlend.