Nintendo Attractions Will Be Coming To Universal Studios Japan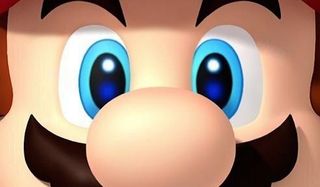 It's time to get super jealous, as more news is rolling out about the Nintendo attractions planned for Universal Studios Japan. Get ready to start planning your next vacation.
While nosing about Sankei News, the folks over at Kotaku discovered the latest details related to the Nintendo portion of the Universal Studios Theme Park in Japan. Word came down last year that a section of the park would be eventually dedicated to Nintendo properties, and now we know about how big a section of the park Mario, Link, and all of their pals will occupy.
It's probably not all that informative without a better understanding of scale, but here's the image originally posted on Sankei News. The green area appears to be the full attraction area, with the red portion to be designated for Nintendo. It looks like the Nintendo section will bite into a small section of the existing park, with the remainder eating into land that appears to be outside the original area.
According to the original report, that section of the park will cost 40 billion yen, which Kotaku points out is equal to about $351 million. In other words, they'll be dropping quite a chunk of change to craft this new section of the park. The details will be finalized this coming Friday. For comparison's sake, this is apparently similar to the size and cost of the Harry Potter attractions made for the Wizarding World portion of the park. Again, it's clearly a pretty sizable chunk of attractions.
Now for the bad news: Construction of the Nintendo section of the park isn't expected until 2020, which means we're still a good four years out from being able to stroll through the Mushroom Kingdom, visit Hyrule castle or duke it out with fellow visitors in a live version of Super Smash Bros. To be clear, those attractions are all my idea, not Nintendo's, but they are welcome to steal them.
Still, there's a bit of a silver lining to that launch date. That means you've got four years to save up for your trip to Osaka in 2020. Just remember that the Olympics will be going on in Tokyo, too, so you'll likely have to deal with a crowd.
Nintendo games are huge here in the States, too, so I'd be interested in hearing if any plans are in the works to bring a similar Nintendo-themed attraction to one of the US Universal Studios parks. Then again, maybe they're waiting to see how this first attraction does on its home turf before expanding.
As for you readers, would something like this convince you to make a trip to Japan? Are there any themed areas you'd like to see make the final cut? Let us know in the comments below.
Staff Writer for CinemaBlend.
Your Daily Blend of Entertainment News
Thank you for signing up to CinemaBlend. You will receive a verification email shortly.
There was a problem. Please refresh the page and try again.