Nintendo's First Mobile App Finally Gets A Release Window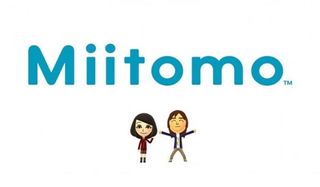 It looks like Nintendo is finally ready to take its first big step onto a new platform, announcing a launch window for its mobile game, Miitomo, as well as a brand-spanking-new rewards program called My Nintendo.
Nintendo's mobile launch has been a long time coming, with the developer/publisher announcing last year that it would soon develop games and experiences made to be played on your phone and tablet. And now we finally have an idea of when Miitomo will arrive, launching sometime this March in the US, Canada, Japan, Russia, Western Europe, Australia and New Zealand, according to an announcement during this morning's investors meeting. While pre-registration for Miitomo will kick off in Feb. 17, you'll be able to download the game-app-thing for both iOS and Android.
While the highly anticipated augmented reality Pokemon Go game is still a ways off, it looks like Nintendo is nearly ready to unleash its Miitomo game upon the masses. The closest comparison anyone has been able to come up with for Miitomo is to say that it appears to be like Tomodachi Life fused with standard social networking functionality.
In truth, we're not sure how much of Miitomo is a game so much as a portable and interactive version of your Nintendo account. While many may have groaned when Nintendo announced its first "game" would be Miitomo, it's probably not a bad place to smart for the Big N. Consider this a jumping off point, introducing folks to the "New Nintendo" and allowing them to more easily connect with other Nintendo fans out in the wild. We wouldn't be surprised to see future Nintendo mobile games utilize Miitomo to automatically fill out information, pull in Miis and the like.
Speaking of that new face of Nintendo, the My Nintendo program will also launch alongside Miitomo, which will officially take the place of Club Nintendo.
For the most part, Club Nintendo was a way to earn extra rewards for purchasing Nintendo products. Buy a game or console and you were awarded with virtual Coins that could then be exchanged for more games or even physical items like Nintendo-themed calendars, game cases and the like.
Miitomo will be a portable hub of your My Nintendo account, which will then communicate with your other Nintendo consoles. We can probably safely assume that the Nintendo NX is being developed with all of this in mind.
For those of you who were hoping for more game-like experiences from Nintendo's mobile efforts, their actually planning to launch another three or four titles between now and March 2017. Assuming Pokemon is one of those titles, that leaves a couple of mysteries out there as to what Nintendo has coming. We'll accept your guesses and top picks in the comments section below.
Your Daily Blend of Entertainment News
Staff Writer for CinemaBlend.