Nintendo eShop Offers Super Punch-Out, Dr. Luigi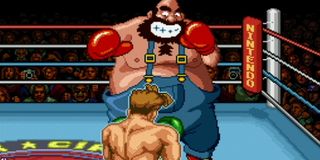 For those of you gaming on Nintendo consoles, a handful of new games arrive this week on the Wii U and 3DS, alongside a handful of sales to help get you into the New Year.
We're a little behind getting you this week's Nintendo eShop updates due to the frantic holiday schedule but, given the fact that the virtual storefronts were shut down for several days in a row, it wouldn't have mattered much either way. Mixed reports attribute the recent eShop shutdown to a crazy launch of the Pokemon Bank app in Japan, as well as an influx of users through the holiday. Whatever the reason, the Wii U and 3DS eShops went down in the US and UK through the weekend and, as of late yesterday afternoon, finally seem to be getting their wheels back under them.
And now that you can finally go back on the eShop, why not pick up a few games to fill your free time through the remainder of the holiday season?
First up, the Year of Luigi continues this week with Dr. Luigi. Only announced about a week before its launch, Dr. Luigi puts a new spin on the classic Dr. Mario formula, tasking players with destroying pesky germs utilizing pills that have been fused into L shapes. Dr. Luigi arrives on the Wii U Dec. 31 for $14.99.
This week's second offering on the Wii U eShop is CastleStorm. Coming from the folks at Zen Studios, this strategy battle game for up to four players features cleverly crafted castles and ravenous raiding armies with one team building up defenses as the other team tries to tear them down.
Finally, the Wii U Virtual Console gets beefed up this week with a dose of Super Punch-Out!!!, the Super Nintendo boxing game that took everything you loved about the NES classic and cranked it up to 11.
Over on the 3DS, a trio of eShop games is joined by a single Virtual Console offering, namely Mario Tennis for the NES. Two players can take the court in this sports-ball classic, featuring multiple locales, playable characters and a few unique Nintendo spins on the game.
As for the eShop, you can look for EDGE, Bird Mania Christmas 3D and Cubit the Hardcore Platformer Robot to fill your post-holiday stocking.
Finally, what would a weekly update be without a couple of sales and promotions?
For starters, everyone with a Wii U will be able to take Wii Sports Club for a spin from Dec. 31 through Jan. 1 free of charge. It's a short window, but think of it as a chance to try out the game and decide for yourself if the online-enabled Nintendo sport-a-thon is worth a full purchase. There are also discounts on Ubisoft and Atlas games for the 3DS, so be sure to drop by the eShop and check out their respective sections to see what's up for grabs.
Staff Writer for CinemaBlend.