Now you Can Stream Blizzard Games On Facebook Live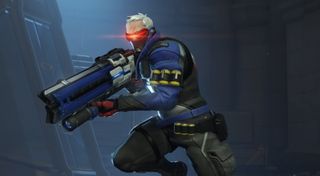 Facebook and Blizzard have teamed up together to allow gamers to make use of some new integrated APIs in Facebook for streaming Blizzard games, and Blizzard will be implementing an API to make it easy to stream content from the game directly to Facebook.
Engadget did a write-up about the new collaboration between the two software giants, noting that the deal sees gamers being able to stream content from Blizzard's top properties, including Diablo III, StarCraft II, Heroes of the Storm, World of Warcraft and their latest hard-hitting new IP, Overwatch.
This new streaming feature can easily be achieved by simply logging into Facebook, and using the Facebook login data to connect to Blizzard's games. You don't need a Battle.net account to make use of the new feature, given that Facebook and Blizzard will allow you to use your Facebook credentials as a supplementary sign-up process.
This isn't too surprising given that Blizzard has been trying to work hard toward removing the anonymity behind players and get more people to use their real names. The real name venture did not work out so great the last time they tried using it with Battle.net properties, but they seem to be easing their way back toward that direction with the integration of the Facebook API.
For gamers who have been keeping a close eye on all things Blizzard, this news is just the natural progression that's been happening between the two software companies. Facebook, in fact, helped heavily in promoting Overwatch leading up to its release.
Blizzard went all out in promoting Overwatch, hoping to attract as many people as possible to give the game as much exposure as possible. Facebook helped by spreading the awareness of the colorful first-person shooter to their massive 1.5 billion global audience. And soon, gamers can share and live-stream their gaming moments seamlessly from Overwatch using Facebook.
According to Engadget, the integration of this new service will get underway starting at the end of June, just after all the crazy E3 festivities have wrapped up.
They don't exactly give a timeline on when Blizzard's implementation of the Facebook API will go live in games like Heroes of the Storm or Overwatch, but it will essentially enable Battle.net users to login directly from within the game to their Facebook account and live-stream the game directly to their Facebook feeds, without interruption.
Valve had implemented a similar feature directly into Steam some time ago, where gamers could broadcast their games throughout the Steam service to as many people as possible; but this new API will take it to the next level by enabling direct connections with a social media service without having to upload, exit the game, or configure any third-party hosting or recording utilities to make it possible.
For gamers who aren't keen on using Facebook, this doesn't really change anything at all. For gamers who would like to make better use of Facebook, well this feature could be a huge boon to those who really engage heavily in the social media culture.
An exact release date hasn't been set for when this will be available across all of the Battle.net properties, but again... you can expect to see the Facebook live-stream rolled out for Blizzard's titles later in the month.
Staff Writer at CinemaBlend.
Your Daily Blend of Entertainment News
Thank you for signing up to CinemaBlend. You will receive a verification email shortly.
There was a problem. Please refresh the page and try again.