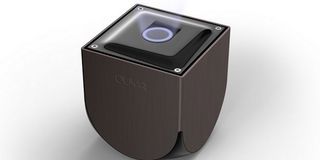 The $99 game console based on Android technology for living room entertainment is scheduled to launch later this week on March 28th. The device will be made available to Kickstarter backers first and presumably made available to the general public thereafter.
Hardcore Android has a very detailed rundown of the OUYA console and what it plans to bring to the table, along with the games that will be on display. The console already has support from more than 539 developers and games have been submitted to the OUYA digital store since February 7th.
So far there's a lot of buzz around a first-person shooter called Visorman, which is supposed to be a throwback to games like Perfect Dark and 007 Goldeneye for the N64. How well those dated graphics and old-school visuals will work is anyone's guess, but I guess we'll all find out what the verdict will be once the console becomes available this Thursday, as noted on the official OUYA blog.
The company is still trying to get more developers on board and you can expect to see more games arriving for the console assuming it gets the appropriate support and exposure on the market. I suppose the biggest challenge will be the marketing and ensuring that there's a healthy amount of content that hits the demographic they're going for.
You can learn more about the OUYA game console, which is only $99, by visiting the Official Website.
Staff Writer at CinemaBlend.