PS4 Racing Game Gran Turismo Sport Announced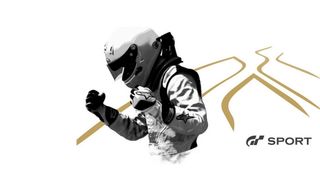 Sony has announced the next big exclusive for the PlayStatoin 4: Gran Turismo Sport. The new game was unveiled today during Sony's live stage conference at the first inaugural Paris Games Week event taking place in Paris, France.
The news was filtered through the PlayStation blog to give gamers who didn't tun into the press conference an opportunity to absorb the big news.
Polyphony Digital and Sony Computer Entertainment announced that Gran Turismo Sport would be the latest game in the series, introducing gamers to advanced physics, sound and gameplay, all attached to the series' trademark graphics.
They didn't reveal much about the game other than that it's coming in 2016, but they did make it known that the game would be a "rebirth" for the series and that they would be teaming up with FIA to make it happen.
Polyphony and FIA will establish a real-life FIA Online Championship series featuring two different leagues for players to advance through. The first league will be a regional tournament series where players from around the world will compete in the new Gran Turismo series to become their nation's champion.
In addition to this there will also be a manufacturers league where players will race their favorites car to represent the manufacturer in a championship series.
While this doesn't seem all that fascinating at first, the real hook for this collaboration between the Gran Turismo brand and FIA is that these virtual championships will be treated like real life championships.
It's explained on the blog that this will be a historic moment for gaming, with Penrose Tackie, the European Brand Manager for Gran Turismo, stating...
This shouldn't come as too much of a surprise to fans of the renown racing game franchise because Gran Turismo is a very well regarded and celebrated racing title within the real life racing circles of professional motorsports.
In fact, back in 2008 Sony had opened the GT Academy to help gamers attempt to become real pro race car drivers. This is no joke because Gran Turismo pro-players Lucas Ordoñez, Jann Mardenborough, Wolfgang Reip and Peter Pyzera had a podium finish at the Spa 24 Hours event back in 2013 after graduating from the GT Academy, as reported by Jalopnik.
More recently Gamespot reported that Jann Mardenborough managed to graduate from the GT Academy and to join the Red Bull racing team, and he's already pegged to be a real threat in the Formula One scene.
The next step of bridging a sort of eSports approach to Gran Turismo in collaboration with FIA only makes all the sense in the world. In fact, I'm sure some enthusiast are saying "What took them so long?"
Gran Turismo Sport is due for release exclusively on the PS4 in the spring of 2016.
Staff Writer at CinemaBlend.
Your Daily Blend of Entertainment News
Thank you for signing up to CinemaBlend. You will receive a verification email shortly.
There was a problem. Please refresh the page and try again.