PSN Users Getting Special Rewards Due To Holiday Downtime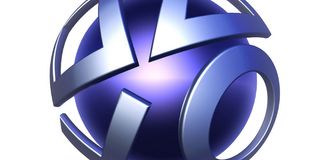 PSN was down for several days during the holidays due to a DDoS attack. Today Sony announced how they're going to compensate PlayStation gamers for this prolonged outage.
For starters, Sony is extending all active PlayStation Plus subscriptions.
"Since access to PlayStation Network was impacted during the holidays, we wanted to show our appreciation for your patience by offering all PlayStation Plus members that had an active membership or free trial on December 25th a membership extension of five days," VP of Sony Network Entertainment Eric Lempel announced on the North American and European PlayStation.Blog. "The extension will be automatically applied, so no action is necessary to receive the extension."
They haven't announced when these extra five days will be credited. However, they'll share details soon via PlayStation.Blog.
PlayStation Plus members weren't the only ones affected by the PSN downtime, though. It left everyone unable to download games or use online apps. One gamer was so frustrated he called 911.
Fortunately, Sony's got another bonus planned for everyone regardless of whether or not you have a Plus subscription.
"Sometime this month we will announce that for a limited time, we will be offering a 10 percent discount code good for a one-time discount off a total cart purchase in the PlayStation Store as a thank you to all PSN members. This discount can be used toward content available on PS Store including blockbuster new releases, award winning indie games, game add-ons and season passes, and an enormous selection of TV and Movies."
PSN was taken offline by a DDoS attack launched by the group Lizard Squad on Christmas Eve. The attack ended two days later but the service took a few more days to completely recover. By the middle of this week, PSN users were still experiencing inconsistent connections. Sony now characterizes PSN's official status as "heavy network traffic.".
"Some latency may be experienced due to high volume," the status page says. If you're still experiencing problems, they encourage you to contact customer support.
The FBI is currently investigating Lizard Squad's Christmas attacks on PSN as well as Xbox Live. Whether or not the responsible parties are arrested, I'm glad that Sony is giving PSN users some compensation for their troubles. I hope they're currently working on measures to prevent (or at least minimize) future DDoS attacks as well.
Earlier this week Sony announced that they're giving away six free games to PlayStation Plus members in January. The games on offer include inFamous: First Light for PS4 and Prototype 2 for PS3. You can get a full run-down of the January freebies here.
This poll is no longer available.
Your Daily Blend of Entertainment News
Staff Writer at CinemaBlend.