PSN Is Having Connection Issues Again, Try This Fix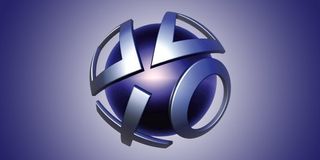 PlayStation Network still isn't back to normal. Four days after the network was hit by a DDoS attack, many PlayStation gamers are still having trouble connecting to the online service.
The official status page for PSN says that the network is online. However, they also warn that the service has "intermittent connectivity."
"Some latency may be experienced due to high volume. Should you continue to experience problems after PSN services are fully restored please refer to Contact Support."
Sony said today that PS4 owners who are unable to connect could fix the issue by changing their MTU settings. A tweet from a few hours ago said this might be unnecessary due to a fix on their end. However, if you're having problems, you may as well give the MTU fix a shot. It's not particularly hard:
1. Navigate to [Settings] > [Network].
2. Here you will find four (4) options, Choose [Set Up Internet Connection].
3. Now choose either [Use Wi-Fi] or [Use LAN Cable]
If using Wi-Fi - Enter your existing access point password and continue below.
If using LAN - Continue below.
4. Choose [Custom] on the next screen.
5. Select your normal settings for IP Address Settings. (Note: If you do not know this setting use [Automatic].
6. Select your normal settings for DHCP Host Name. (Note: If you do not know this setting use [Do Not Specify].
7. Select your normal settings for DNS Settings. (Note: If you do not know this setting use [Automatic].
8. Select [Manual] for MTU Settings.
9. Press enter to pull up the keypad and enter a new value and press X.
First use the MTU value of 1473.
If the connection test is unsuccessful, try the MTU value of 1450.
10. Select [Next] to continue.
11. Select your normal settings for Proxy Server. (Note: If you do not know this setting use [Do Not Use].
12. Next - [Test Internet Connection]
13. You will see a value under (PSN Sign-In - Successful) if this process was successful.
PlayStation Network was knocked offline by a group called Lizard Squad on Christmas Eve. This global outage persisted until Friday when Mega founder Kim Dotcom allegedly reached a deal with the hackers. Lizard Squad claimed that they launched their attacks on PSN and Xbox Live to "raise awareness" of their poor security.
PSN hasn't fully recovered since the attack. While they try to make the service more stable, Sony's asking users to share their information. They want everyone affected to post on this forum thread with their location, ISP, affected console and error messages. They advise against contacting customer support via phone or chat because of the huge amount of PSN users trying to reach them.
The problems with PSN have caused major headaches for PlayStation gamers, who have been unable to download games or play online. These issues also led developers to adjust their online events. For example, Bungie delayed their Christmas gifts for Destiny players while Rockstar extended their own holiday giveaway.
Staff Writer at CinemaBlend.
Your Daily Blend of Entertainment News
Thank you for signing up to CinemaBlend. You will receive a verification email shortly.
There was a problem. Please refresh the page and try again.