PlayStation Plus Veterans Are Getting A Special Gift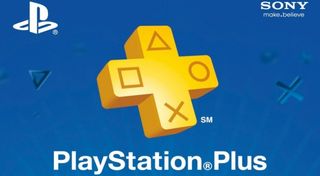 Sony wants to celebrate and reward their most loyal subscribers to PlayStation Plus. The electronics giant will be sending out special gifts to gamers who have been subscribed to PS Plus since its inception five years ago. What is the gift? Well, it's a surprise.
Over on the PlayStation Blog they announced that long-time veterans of PlayStation Plus would be eligible for a free gift. There is a catch, however. You will need to have signed up for PlayStation Plus way back on June 29th, 2010.
Not only will need to be one of the original individuals who subscribed to PlayStation Plus, but your subscription must be unblemished and uninterrupted. You'll need a consecutive record on your subscription tally to qualify for the free gift.
Sounds a bit excessive, eh?
Well, a lot of users complained in the comment section about how a lapse in a few days or a month off costs them eligibility for the free gift. It's understandable how some PlayStation owners would be angered that they just missed out on the gift because of a minor lapse or signing up a day after the service went live, but those are the rules.
According to the post, those who are eligible will receive an e-mail notifying them that a package will arrive in the mail with the gift. Apparently the gift is a significant enough item that Sony is actually sending out physical packages to reward long-time subscribers.
Speculation over the gift runs rampant, with many assuming it could be anything from a photo to trinket to a clothing item. Right now they don't know and Sony isn't saying.
The service plays host to more than 350 games and the blog post indicates that more than 270 million hours have been spent online with FIFA 15 alone. They don't roll out too many other details but some gamers felt that the rewards should be sent out to everyone who subscribes to PS Plus, especially within the last two years.
Sony's PlayStation Network has been on the receiving end of quite a few DDoS attacks and hack attempts. The service was said to have received DDoS attacks just about everyday, according to Sony's worldwide studios president Shuhei Yoshida.
Throughout the last half of 2014 PSN was frequently down as a group of scripters constantly bombarded the service to keep it offline. It's not hard to understand the argument from some gamers who feel that Sony should be rewarding people for their loyalty and those who stuck with them even while they couldn't access many of the services and features during those down times.
However, Sony has already laid out who they'll be rewarding and why. Given that the sustained subscription costs over the course of five years may have seen some gamers paying up to $300. I do wonder exactly if the gift will be expensive or if it'll just be a card or photo or collectible pennant or something? As soon as they arrive I'm sure most gamers will make it known.
Your Daily Blend of Entertainment News
Staff Writer at CinemaBlend.