Pokemon Gold And Silver Is Coming Back In An Unexpected Way, Get The Details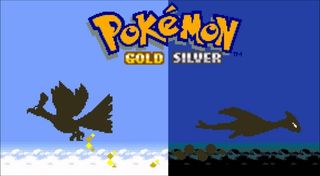 Pokemon Gold and Silver are both making a return to the gaming space, but not in the form of video games. The classic Nintendo portable titles will strike the gaming market in the third quarter of 2016 in the form of a board game... Monopoly, to be exact.
Pidgi is reporting that board game maker USAopoly has acquired the rights to make a Monopoly rendition of a Pokemon game called Monopoly: Pokemon Johto Edition. It's based on the Pokemon Gold and Pokemon Silver games from Game Freak that came out way back in 1999 for the Game Boy Advance. The board game will release in the third quarter of 2016 for $44.99.
The board game will see players battling it out as hopeful Pokemon trainers taking on Pokemon at various gyms across the Johto region. Players will attempt to acquire cards from Professor Elm to help aid them in battle while taking on eight different gym leaders.
Just like the standard version of Monopoly, anywhere between two and six players can hop into the action, assuming the roles of up to six different Pokemon that includes Pikachu, Totodile, Togepi, Chikorita, Cyndaquil and Pichu. Now instead of fighting over who gets to play as the top hat, everyone will be fighting over who gets to play as Pichu.
The entire game board has been custom made to represent the region of Johto from Pokemon Gold and Silver, and the houses have been renamed to Poke Marts, Hotels and Pokemon Centers, reflective of how they are in the television show and the video games.
As mentioned above, the Community Chest and the Chance Cards have been refitted into Trainer Battle cards and Professor Elm cards. I was kind of hoping that we would get an explanation of what some of the cards did or how they could be used on the board, but I guess you'll have to buy the Pokemon version of Monopoly to find out.
While they explain that the purpose of the game is to go around and battle gym leaders, I wonder exactly how the buying, selling and economic real estate works? According to ComicBook.com they note that instead of buying, bidding and selling buildings, players will purchase Pokemon and attempt to force their opponents into bankruptcy, just like the standard Monopoly game. The article further notes that this is actually a remake of another version of a Pokemon-based Monopoly game from back in 2001 that was also based on Pokemon Gold and Silver.
The ComicBook.com article also speculates that the reason that the Johto region is spotlighted once again in this upcoming Monopoly game is because it will be the region that gamers return to in Pokemon Sun and Moon, which is due for release near the end of the year in November for the Nintendo 3DS.
Nintendo promised a lot of Pokemon content for 2016 as part of the 20th anniversary, and they definitely seem to be delivering, especially with Pokken Tournament earlier this year, Pokemon GO set for later this year, and Pokemon Sun and Moon to round out the year following the release of Monopoly: Pokemon Johto Edition board game.
Your Daily Blend of Entertainment News
Staff Writer at CinemaBlend.
Your Daily Blend of Entertainment News
Thank you for signing up to CinemaBlend. You will receive a verification email shortly.
There was a problem. Please refresh the page and try again.