Prince of Persia Trilogy Coming To PSN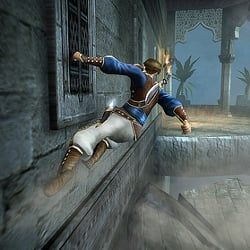 Ubisoft confirmed today that they've remade the Prince of Persia trilogy. The first game in the series, Prince of Persia: The Sands of Time, is available for download through PSN.
The PSN Sands of Time features 720p visuals. It also sports 3D visuals if you've got a television capable of such a feat. You can download the game to your PS3 for $14.99.
Prince of Persia: Warrior Within and Prince of Persia: The Two Thrones will be released in December. They'll have the same enhancements and price tag as Sands.
Staff Writer at CinemaBlend.
Your Daily Blend of Entertainment News
Thank you for signing up to CinemaBlend. You will receive a verification email shortly.
There was a problem. Please refresh the page and try again.