Project CARS Will Support 720p, 30fps On Wii U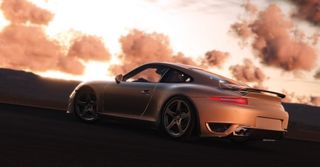 One of the big questions about Project CARS for the Wii U is whether it will be closer to the PC version or closer to the Xbox 360 and PS3 version. Well, one of the developers from Slightly Mad Studios has come forward to talk a little bit about the Wii U version of the game and have confirmed 720p resolution running at 30 frames per second.
NowGamer managed to get in some talk-time with creative director Andy Tudor who stated...
Project CARS has garnered a lot of traffic and publicity for how amazing the game's graphics are and while a lot of PC gamers are already thrilled with how good the game looks, with trailers like this and screenshots like this, it certainly left a lot of gamers questioning whether or not the Wii U version of Project CARS would be up to par and it at least sounds as if the game won't disappoint.
One of the other highlights of the title is that it has very detailed physics and realistic environments. It's hard to tell how easy the game will be for casual gamers to pick up and play but the visual appeal could make up for any gameplay difficulty learning curves.
Project CARS is set for release this fall for the Xbox 360, PS3, PC and Wii U. You can learn more about the crowd-funded game by visiting the Official Website.
Staff Writer at CinemaBlend.
Your Daily Blend of Entertainment News
Thank you for signing up to CinemaBlend. You will receive a verification email shortly.
There was a problem. Please refresh the page and try again.