Respawn Entertainment Is Working On A Mysterious Game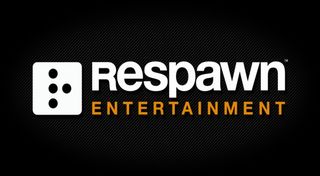 Respawn Entertainment is probably best known for two things: that they are the offspring of the original Infinity Ward team that made Call of Duty the billion dollar franchise that it is. And that they made Titanfall. They may be adding a third trait to their list now that they're working on a brand new third-person shooter. The mystery title has no name... yet.
Game Informer picked up the news from Gamasutra, where Respawn Entertainment had posted a listing for a senior level designer. The post even reveals that it is a third-person shooter, reading...
The job listing and requirements is pretty generic and there's nothing to glean off the skills, requirements and responsibilities that will give gamers an idea of what to expect from the upcoming title.
Game Informer, however, points to an older hiring by Respawn Entertainment where they picked up God of War 3 director, Stig Asmussen. According to Game Informer, this hiring could be in relation to focusing on a campaign-oriented story where the game will put players in the role of a more goal oriented individual as opposed to just blasting people to bits with guns and mechs, like in Titanfall.
Speaking of Titanfall... the one thing that may shoot a hole in Game Informer's presumption about Stig Asmussen stepping into a directorial role for Respawn's upcoming title is that Asmussen could be directing the story mode for Titanfall 2. Keep in mind that when the game released back in 2014, there was one clear thing that repeatedly received criticism from most gamers: it lacked a single-player campaign mode.
While people can say that no one plays the campaign modes in Activision's Call of Duty games, they're actually really huge selling points for the game. Last year's Call of Duty: Black Ops 3 sold itself in a large part on the four-player cooperative campaign and the ability to create your own character. The year before, Call of Duty: Advanced Warfare was sold almost entirely off the popularity and presence of Academy award winner Kevin Spacey. And the year before? HD fish.
Anyway, Respawn Entertainment is likely going to put story front and center in Titanfall 2 this time around because they already have a brand that was praised from top to bottom for having fun gameplay. Stuffing in a campaign around that concept would be money all the way around, and they would likely have a serious opportunity to dethrone Call of Duty.
As for this mystery game they're working on? Well, there's no way to really know for sure what it's about or what direction they're going in. If they're just hiring in level designers then it's still way early on and we likely won't hear more until either the end of this year or next year.
Your Daily Blend of Entertainment News
Staff Writer at CinemaBlend.