Rockstar PSP Legacy Collection, PSP Storefront Announced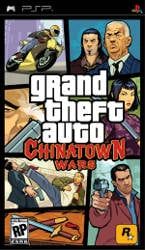 Rockstar Games announced today that they're digitizing their back-log of PSP games. Starting on October 15th, three of their previously released PSP titles will be available for download and purchase through PSN.
The first Rockstar PSP games to hit PSN will be Midnight Club 3: DUB Edition, Midnight Club: L.A. Remix and Manhunt 2. On October 22nd, Rockstar will launch a branded store on PSN that includes those games as well as a few other new ones. Among the games that will be available for digital purchase are Beaterator, Grand Theft Auto: Chinatown Wars, Grand Theft Auto: Vice City Stories, Grand Theft Auto: Liberty City Stories, and The Warriors.
All UMD-based games released on October 1st or afterward are required to be available digitally, to make them compatible with the new UMD drive-less PSPGo. Many older UMD games will be re-released digitally over time as well so look forward to more announcements like this from other companies.
Staff Writer at CinemaBlend.
Your Daily Blend of Entertainment News
Thank you for signing up to CinemaBlend. You will receive a verification email shortly.
There was a problem. Please refresh the page and try again.