Rumor: Ico Creator Leaves Sony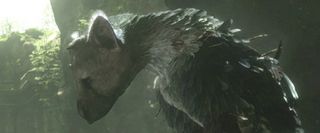 Sony may have lost one of its most highly regard designers. Rumor has it that Fumito Ueda, the design of Ico, Shadow of the Colossus and the upcoming The Last Guardian, has quit Sony Computer Entertainment Japan.
The source of the report, Eurogamer, states that Ueda will continue to work on Last Guardian as a freelancer. After the game is done, he will pursue "personal projects."
Guardian has been in development since 2007. It was initially slated for a Spring 2011 release, but was then pushed to Fall 2011 and then to 2012. Eurogamer states that Ueda's departure from the development team (dubbed "Team Ico") is one reason why the game has taken so long.
The Last Guardian is a PS3 exclusive in which players control a boy trying to escape a castle. They traverse obstacles and defeat enemies with the help of a massive beast known as Trico. The central challenge of Guardian is guiding Trico and working with him to overcome the castle's dangers.
It's tough to gauge the impact of one person on a project as massive as a AAA video game or a company massive enough to create said games. Hopefully Guardian turns out as stellar as Ico and Colossus in spite of Ueda's departure, and Team Ico can continue churning out cult classics.
Your Daily Blend of Entertainment News
Staff Writer at CinemaBlend.
Your Daily Blend of Entertainment News
Thank you for signing up to CinemaBlend. You will receive a verification email shortly.
There was a problem. Please refresh the page and try again.