Save City Of Heroes Campaign Gets Support From Celebrities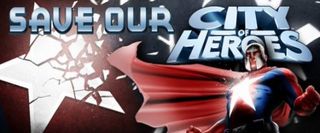 If you haven't heard, NCSoft is shutting down Paragon Studios and City of Heroes. Details are sketchy but it's obviously money related. Anyway, a lot of gamers, fans and hardcore MMO addicts have come out of the woodworks to form a campaign to help save City of Heroes and Paragon Studios. What's more is that best selling sci-fi authors have also stepped up to the plate to lend a hand as well.
According to Dealspwn Stardust author Neil Gaiman, Sci-Fi writer John C. Wright and creator of Bard's Tale series and Dragon Jousters, Mercedes Lackey, has also joined in on the fray to help support the Save City of Heroes Campaign.
Dealspwn reports that John C. Wright has taken to his personal blog to request that NCSoft not shutdown Paragon Studios or City of Heroes. Dealspwn also lists the lengthy and heartfelt letter from Mercedes Lackey who says that maybe they can work out some kind of deal, free of charge of course, where she can help promote the game to reignite player interest and potentially draw in more gamers.
Don't think that celebrity endorsement was the only trick up the campaign's sleeve, though. The organizers planned a very elaborate and intricate get-together in the game itself. Over the weekend a large gathering of heroes came together for a special event to show their support for City of Heroes and you can check out a Twitch stream of the event thanks to Joystiq's coverage.
The Save City of Heroes Campaign started shortly after the news broke that NCSoft was shutting down Paragon Studios and City of Heroes. The group originated on the forums and has branched out since.
Despite going free-to-play apparently the game just wasn't meeting internal profit margins. It's also an unfortunate sign of things to come for more free-to-play games. Even if you're heavily invested into the product gamers never own a free-to-play title and so the thousands and thousands of dollars you may have invested into a title can completely go down the drain at a moment's notice. It's just something to be mindful of when you hear companies talk about "all digital" futures.
Regarding the future of City of Heroes...according to Joystiq, NCSoft is meeting with investment managers over the studio and the game. What comes of it may or may not be in favor of fans and the developers, but keeping the game in the spotlight and the pressure on just might help.
Staff Writer at CinemaBlend.
Your Daily Blend of Entertainment News
Thank you for signing up to CinemaBlend. You will receive a verification email shortly.
There was a problem. Please refresh the page and try again.