SimCity Developer Shut Down By EA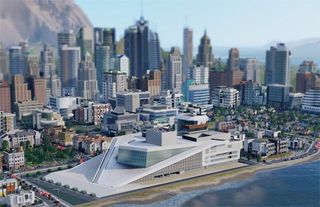 Electronic Arts is shuttering the windows on one of its most well-known development studios. Maxis, the developer behind SimCity and Spore, has pulled the plug on its Emeryville location. Don't worry, though. SimCity lives on.
In a statement to Polygon, an EA spokesperson said the closure is part of a consolidation effort and confirmed that Sims development would be relinquished to a handful of other EA studios.
Here's the full statement:
Founded in 1987 by Will Wright and Jeff Braun, Maxis Software immediately made its mark on the video game industry by releasing SimCity. The game's original version, called Micropolis, was designed by Wright in 1985 for release on the Commodore 64. However, SimCity wouldn't hit the market until 1985, and its unexpected success led to a sequel in 2000.
After SimCity 2000, Maxis Emeryville shifted its focus to The Sims, adding another hit to the ever-growing list of fan favorites. The Sims 2 hit the market four years later, at which time Electronic Arts handed the franchise over to a newly minted Sims-only studio. This maneuver allowed Maxis to focus on Spore, a title that allowed gamers to play god by creating NSFW monsters.
You know exactly what I'm talking about.
Recently, the Emeryville studio rebooted the SimCity franchise, but the game was plagued with problems for months after launch. The fiasco soured many gamers' to Electronic Arts, even after Maxis graciously accepted the blame.
There's no indication that the SimCity debacle has anything to do with the Emeryville closing. Though, EA's profits dipped by 30 percent in 2013, the year of SimCity's release. So, it's possible the two are connected.
Either way, we hope that any employees affected by Maxis Emeryville's closure land on their feet.
Good luck, folks. Thanks for the games.
Your Daily Blend of Entertainment News
Thank you for signing up to CinemaBlend. You will receive a verification email shortly.
There was a problem. Please refresh the page and try again.