SimCity Owners Will Get Free Game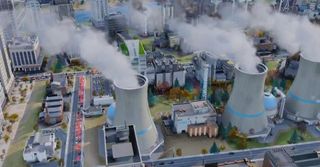 It's been three days since SimCity's launch and gamers are still experiencing issues. To compensate gamers for their inconvenience, EA has decided to give each SimCity player a free game.
The free offer was announced by Maxis general manager Lucy Bradshaw in a letter to fans. She says that the game's issues are due to a higher-than-expected player base. The servers simply can't handle all of the players trying to log in.
Bradshaw reiterated that they're adding game servers. Server capacity has been increased by 120%. She says that "disrupted experiences" by players have decreased by 80% as well.
"So we're close to fixed, but not quite there. I'm hoping to post another update this weekend to let everyone know that the launch issues are behind us."
SimCity players who activated their game by March 18th will receive a free digital PC game. It's not clear what game they'll get; Bradshaw simply says it's "from the EA portfolio." Hopefully it's not NHL 09. An email will be sent out on the 18th with more details.
The connection issues are only part of the reason for this week's hate parade among critics and fans. The real gripe is the game's always-on requirement. Players have to be connected to the game servers in order to play SimCity, even in single-player. This online requirement means that, when the servers are down, the game's completely inaccessible.
A free game is a nice gesture but I'm not sure it will stop the rage. I think a lot of players would rather that Maxis just offered an offline mode of the game or, failing that, let them get refunds.
Your Daily Blend of Entertainment News
Staff Writer at CinemaBlend.
Your Daily Blend of Entertainment News
Thank you for signing up to CinemaBlend. You will receive a verification email shortly.
There was a problem. Please refresh the page and try again.