Something Weird Is Going On Within The Steam Winter Sale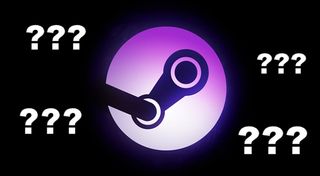 Gamers are a persistent bunch. This has been made very clear as they've been spending the final day of 2015 eagerly trying to discover what all these little clues mean that are popping up during the Steam Winter Sale, resulting in a wild goose chase that points to some strange discoveries.
PC Gamer did a write-up on the group of citizen gumshoes playing detective on the sub-Reddit Steam Sale Detectives. The article points out how some gamers discovered that by going to the web browser version of Steam (not through the client) and typing in the words "search" without the quotation marks, will bring up a password menu. Different passwords are required for different games to get different results.
I tried this myself in the Steam client and could not bring up the password window when typing in "search". I tried it again in the browser and the little window popped up. Over on the Steam Sale Detectives sub-Reddit they found that going to a store page for Hitman: Codename 47 and putting in the bar code from the Northpole Noir image will lead you to a wave file download that says "I was on the right track. I could feel it. Tomorrow, I was going to search again."
That wasn't it. Going to the store page for the hit indie game Undertale and typing in "search" will bring up a prompt. If you type in "bullet hell" (case sensitive) you'll be redirected to the store page for Treasure's Ikaruga, a bullet-hell arcade Japanese shooting game. It was released back on February 18th, 2014. According to a thread on Reddit they discovered the connection between Undertale and Ikaruga from the Portuguese webpage for Undertale where the "Bullet Hell" tag stands out.
They later discovered in another thread that after being led to the Ikaruga page there's a password that unlocks a "Red Herring" badge in Steam after putting in the code "1v7531". They immediately think that they're on the wrong track with that because it's likely a distraction from something more important... according to those in the Reddit thread.
This came after they discovered a new wave file that was spoken in Japanese after putting in the password "/loyagorku" on the Winter Comic page on Steam. The wave file is only five seconds, and, according to some rough translation, it says "Forgotten road will lead to failure and service". They discovered the password for the Winter Comic page by finding four hidden symbols on the Card 7 image, where they discovered that the symbols were used in the Dungeon Master game that relates to Power, Elemental Influence, Form and Class-Alignment. They combined the acronyms from the symbols to uncover the password for the
[[ ah ref http://www.cinemablend.com/games/Should-Users-Still-Worried-About-Steam-107767.html ]] Steam Winter Comic page.
Yeah... that's some serious deep detective stuff where only people with a lot of deductive skills and plenty of time on their hands will likely be able to discover what's at the bottom of all of this.
They only have until January 4th, 2016 to completely figure out where this rabbit hole will lead. What happens on January 4th? The Steam Winter Sale ends.
Staff Writer at CinemaBlend.
Your Daily Blend of Entertainment News
Thank you for signing up to CinemaBlend. You will receive a verification email shortly.
There was a problem. Please refresh the page and try again.