Sony is Selling 77 PlayStation Games For Less Than A Dollar Each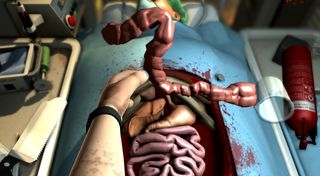 If you've been reeling from a lack of games to flesh out your PlayStation library, you have a prime opportunity to expand your catalog with more than 77 games available across the PlayStation library spectrum that are available for under a dollar.
From today up until March 23rd, next Monday, Sony will be letting loose a library of classics, hot titles, AAA games and indie gems across the PS3, PS Vita, PSX and PS2 for under a dollar on the PlayStation store. The news came in hot and heavy over on the official PlayStation blog where digital distribution manager, Chieh Chen for the Sony Entertainment Network wrote...
Some of the games up for grabs include classics like Syphon Filter and Syphon Filter 3, both of which are available for only $0.96. Gems like Dino Crisis and Dino Crisis 2, the games where you played a female soldier fighting dinosaurs across time – and it's amazing we don't get more games like that, eh? – are both available for only $0.96. That's right, four cents short of a dollar.
The Game of Thrones and Gravity Rush, on the PS3 and PS Vita respectively, are hovering at the $0.80 mark. Payday: The Heist for the PS3 is also only available for $0.80, and while I wasn't a huge fan of the first game I did absolutely love the sequel, Payday 2.
Other games, of less veritable quality, such as RIPD, Rock of Ages and The Expendables 2 (and yeah, I bought it anyways knowing full well that the movie-based game from Ubisoft would be trash) are also rocking the $0.90 price tag. Basically all the good, bad, mediocre, legendary and trashy games are available for nearly the same price. It's like a Steam sale... but for PlayStation games!
Also, I was really shocked but there are a couple of PS4 titles in the mix, including the Surgeon Simulator, which carries a $0.91 price tag, and a game I've never, ever heard of called Tennis in the Face. Like, what is that?
If you're looking for some really unique games or off-the-cuff titles like Tokyo Jungle for the PS3, where you go around playing as wild animals in the concrete jungle of Tokyo, Japan, or classic point-and-click titles like Sam & Max, they also make the cut.
Literally, just about every kind of genre, sub-genre and unique game across the board is on sale for the PlayStation 3, PlayStation Vita, and a few for the PlayStation 4.
It's a nice sort of send-off to the past generation of PlayStation consoles given that eighth gen should be all about the PS4. Holding a nice dollar sale is a great way to pay homage to the old consoles as they fade from the market.
You can check out the full list of every game on sale during the PlayStation flash sale, which ends on March 23rd, by the way, by paying a visit to the official flash sale store page.
Staff Writer at CinemaBlend.
Your Daily Blend of Entertainment News
Thank you for signing up to CinemaBlend. You will receive a verification email shortly.
There was a problem. Please refresh the page and try again.