Street Fighter V Beta Returning This Week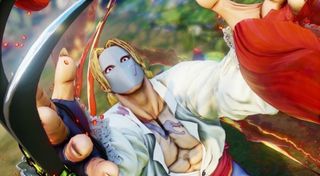 Capcom has announced that the stress test for the Street Fighter V beta have been successfully conducted in both Europe and Asia. The tests will now commence for both North and South America this week, exclusively for PlayStation 4 owners.
Gamespot picked up the news from over on the official Capcom Unity blog where they announced that the Europe and Asia closed beta stress tests were "successful". This has led Capcom to move forward with the beta tests for Street Fighter V in both North and South America.
The dates for the beta will get underway this Tuesday on August 25th starting 4pm and going through midnight Pacific Standard Time. The next stress test will then take place on Wednesday, August 25th between 4pm and midnight Pacific Standard Time. If you want to get in on the Street Fighter V action you can look to do so both Tuesday and Wednesday this week between the aforementioned times.
Previously Capcom tried holding a selective multiplayer beta test for those who pre-ordered Street Fighter V but things didn't turn out so well when barely anyone managed to get in to play the game. Basically the massive demand for the beta brought Capcom's servers down to its knees. The plan was originally to have the beta run for five days throughout that week for PlayStation 4 owners, but things didn't go as planned when the servers went down due to being overloaded. Capcom cancelled the beta and postponed it to a later date.
This time around the company has exercised a more cautioned take on the stress test by starting with a couple of days in various regions first and then expanding it to a global test later on.
According to the Capcom Unity blog they still have plans o doing the official five-day global beta test where everyone who pre-ordered the game will be able to compete and get an opportunity see how well the game handles pitting different players against each other from various regions.
The blog also warns that there may still be issues and to follow the official Street Fighter server Twitter account for tips and hints on how to troubleshoot some of the problems. Community manager ComboFiend writes in the blog...
The blog also suggests to use a wired connection instead of a Wi-Fi setup. This will help limit some of the issues and latency problems that are known to crop up with Wi-Fi as opposed to a wired broadband connection.
Once the beta tests are successfully completed, Capcom plans to run another beta test in the near future for both PS4 and PC players. They'll continue to offer beta tests leading up to the release of Street Fighter V in early 2016.
Staff Writer at CinemaBlend.
Your Daily Blend of Entertainment News
Thank you for signing up to CinemaBlend. You will receive a verification email shortly.
There was a problem. Please refresh the page and try again.