Super Smash Bros Creator May Step Away From Series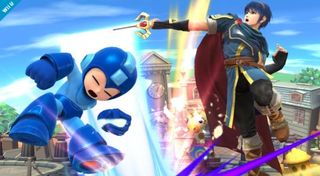 Following the very successful launch of Super Smash Bros. for the Wii U, some members of the games press have gone out to ask creator and game designer Masahiro Sakurai about the future of the series, and some long-time fans may not be pleased.
CVG picked up the news from Game Informer, where they talked to the legendary developer about another possible Super Smash Bros. game down the line. Sakurai stated...
Super Smash Bros. for the Wii U and 3DS has been making waves within the industry, selling quite well on Nintendo's handheld device, managing to top the charts week over week, while the home console version of the game has acquired a lot of critical praise for its depth, features and replayability.
In a way, Sakurai explains why the game has been so well-received among the press and the public, rolling out the strong ethic behind the quality and content of the game, with Sakurai stating...
It is true, most gamers would have a serious cow if a sequel came out featuring less content than its predecessor. Sadly, there have been certain series that add and remove features every other game, nearly forcing players to buy the new games – especially in annual series – in order to get the full experience. The add-a-feature-takeaway-a-feature is a common trait in series like WWE 2K, Madden NFL and Call of Duty to name a few.
However, constantly pushing the limit has actually pushed Sakurai to his limits, with the designer and creator stating...
Hopefully that doesn't mean the end of Super Smash Bros., because there are still tons of characters, match-ups and stages many fans would love to see in the series. Maybe after taking some time off and putting in some R&R, Sakurai will return in a few years when Nintendo preps for the new console, to unleash a new Smash Bros... or at least, we can hope.
Your Daily Blend of Entertainment News
Staff Writer at CinemaBlend.