Uncharted 2 Update 1.09 Released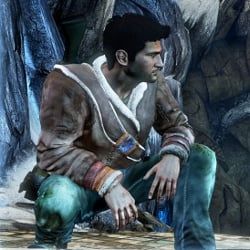 Update 1.09 for Uncharted 2: Among Thieves is now live. The update makes a few fixes and adjusted the cash rewards for multiplayer.
The list of fixes now live are as follows:
Changes made to multiplayer character skin system to allow for voices to be included with future skins
Made changes to character game mechanics to prevent players from using exploits
Fixed ability for players to "super throw" the treasure in Plunder matches
Cash awarded per kill in Elimination has been increased to $750 per kill
Enabled the ability for Naughty Dog to easily alter the amount of cash earned for individual Medals on a playlist or gametype basis and per-kill
Furthermore, Naughty Dog rescaled the cash rewards given by medals in Objective-based modes. To keep you on task, they reduced the cash rewards for individual medals while beefing up the rewards for objective-based medals.
Your Daily Blend of Entertainment News
Staff Writer at CinemaBlend.