WWE 2K16 Will Have Over 120 Characters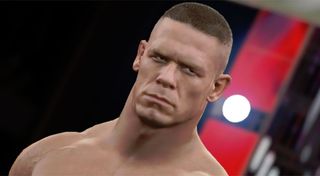 Yukes and 2K Games are going for the biggest WWE roster yet in a video game. They're aiming to bring 120 unique wrestling models to the roster and they already made it known that the 120 won't count for five different variations of John Cena.
If the whole thing sounds too big to be true, just look no further than the WWE 2K Instagram account, where they state...
They have a poster image of the comparison between the upcoming WWE 2K16 and last year's WWE 2K15. You can check it out below.
The post has sent a lot of gamers into a tizzy; excited, skeptical and enthused about the possibilities of WWE 2K16. Many fell out into an argument over the quality of last year's roster, while others were just content knowing that the various Mark Henry clones aren't being counted toward the total roster count.
A ton of wrestlers from the WWE's past are thrown around in the comment section, from classics like the Brooklyn Brawler – a reliably famous jobber who walked to the ring in a tattered shirt and dirty jeans – to more niche entertainers like Norman Smiley, best known for dancing moves.
A lot of people have also been asking for the return of creating WWE Divas. While the Divas were present in WWE 2K15 you weren't able to create your own Diva. This sent a shock wave of sour feelings through the gaming community.
On the upside, PC gamers were able to get a bit more mileage out of the roster when WWE 2K15 launched this past spring and modders got to work adding in old wrestlers or updating the old wrestlers with new attire and whatnot.
However, many console gamers are hoping they at least get the option of creating a Diva once more.
Wrestling games have sort of become similar to other sports titles like the NFL and NBA where each year they'll add a cool new feature and then the next year take it out. So with the recent WWE 2K games it's been a give and take scenario where they'll have various new features while missing a handful of the previous year's options.
Anyway, at least we now know just how many wrestlers will be a playable. 120 is no small number to scoff at and I'm sure we'll learn more about the game once it draws closer to release for home consoles and PC. I'm also curious if this will be another cross gen release or if they'll finally go full eighth gen?
Your Daily Blend of Entertainment News
Staff Writer at CinemaBlend.