Why There Weren't Enough Xbox One Elite Controllers, According To Microsoft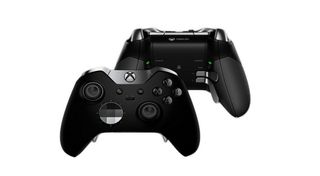 A lot of Microsoft's efforts with the Xbox One have been missteps ever since it debuted back in 2013. From the DRM to Kinect... there were just one too many reasons to hate on Microsoft with their big black box. Well, one area where they certainly didn't step wrong is with the Xbox One Elite Controller.
Picking up on a conversation that Microsoft CMO, Chris Capossela, had with Geekwire, Gamespot quoted the CMO on the unforeseen success they had with the Xbox One Elite Controller. Capossela stated...
Capossela recounts visiting various retailers to see what the stock was like of the Xbox One controller, from Best Buy and GameStop, to Microsoft stores and peripheral specialists, and he recalls how everyone said that more of the Xbox One Elite Controllers should have been made to satisfy the demand from consumers.
The controllers originally launched in the fall to compliment the release of Halo 5: Guardians. The Elite Controller was designed for high-end competitive play and carries a $149.99 price tag. There were some complaints across the internet about it being too expensive but the controller has been sold out ever since it launched.
If you check out the Amazon page they show that they are completely out of stock. Not only that, but there's an estimated wait time on when new customers can expect to get their hands on the controller, and it's spring, 2016.
Yes, there are some people who will have to wait until spring to get their hands on the controller. This has resulted in scalpers selling them for even higher prices on sites like eBay and Craigslist. In fact, you can get one of the controllers from Amazon in the third-party seller section for a mark-up of more than 30% of the original price.
Some people have taken a rather pessimistic view of the situation, thinking that Microsoft has purposefully limited the availability of the controller just to bolster the sales appeal. Technically, it's not hard to see why gamers would want to get their hands on the controller, especially PC gamers. It's a lot like the Steam Controller but with replaceable parts and buttons, so gamers can alter the analog stick types, the face buttons, and even the digital pad. This allows gamers to have full customization on how they play the game and what their button and controller setup will be like for each game they play.
The Xbox One Elite Controller's modular design more than justifies the price of entry, and most users who purchased the controller are easily satisfied with the purchase. The core design was aimed at the Xbox One eSports crowd and it was made to be durable enough to endure long play sessions and plenty of handheld abuse.
The controllers are being sold at participating retailers and e-tailers for $149.99 but good luck in finding one available right now.
Staff Writer at CinemaBlend.
Your Daily Blend of Entertainment News
Thank you for signing up to CinemaBlend. You will receive a verification email shortly.
There was a problem. Please refresh the page and try again.