Xbox Live Multiplayer Will Be Free This Weekend On Xbox 360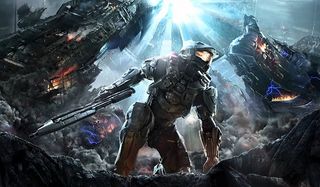 For those of you who have taken the plunge with an Xbox 360 but have not yet forked over the extra funds to play online, you're in luck. For the next three days, everyone on Xbox Live can enjoy a free multiplayer weekend.
You read that right, Xbox Live is open to all comers from April 1-3. You usually need to have an Xbox Live Gold subscription to enjoy the benefits of online multiplayer but, for the next three days, Microsoft is throwing away the velvet rope and letting absolutely anyone into the party.
Look, we get it. Gaming isn't a cheap hobby and, sometimes, you can either buy a new game or fork over the annual fee for a subscription like Xbox Live Gold. Some might argue that there's more value in the latter, but that's for each consumer to decide on their own.
For those of you who have foregone an Xbox Live Gold subscription up until this point and wonder what it would be like to join your friends in multiplayer games, then the next 72 hours are your chance to find out what you've been missing. Or, hey, maybe you won't dig online gaming and decide to return to solo play forever. Your call. We're not here to judge.
The announcement went live yesterday through the Xbox website (opens in new tab). Even though many have already moved on to the Xbox One, there's still plenty of fun to be had on a previous gen machine like the Xbox 360. To prove that's the case, this "Friends Become Allies" campaign invites players to "stock up on snacks, get comfy" and enjoy three days of free online gaming for the Xbox 360.
There is one confusing notation worth mentioning, though. At the bottom of the announcement are four games, including the first-person shooter, Halo 4, another FPS, Battlefield: Hardline, the build-it-yourself playground of Minecraft and the footy fanatics delight, FIFA 16. We have no information on whether or not those are the only games available for free multiplayer or not, but it seems highly unlikely. We're thinking those games are simply being used as examples for the titles you could be playing this weekend rather than a limitation on what games can actually be played.
In case you don't have any of those games, there is a handy link to purchase each one of them within the announcement itself. There's also an additional link to subscribe to Xbox Live Gold in case the three days of free play convinces you to take the plunge, and even a link to pick up an Xbox One for $299, just in case you're feeling extra frisky.
Staff Writer for CinemaBlend.
Your Daily Blend of Entertainment News
Thank you for signing up to CinemaBlend. You will receive a verification email shortly.
There was a problem. Please refresh the page and try again.