Xbox One Delayed In Eight Countries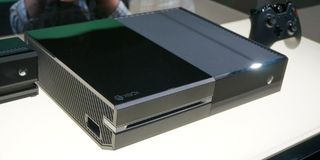 Microsoft has pushed back the release of Xbox One in several countries across Europe. The unexpected delay was made in order to improve launch day performance of the console elsewhere.
Initial word of the delay was reported by Gamereactor. The site didn't know whether the launch date was being changed for the whole world or just a few countries, though. Microsoft cleared up any confusion with an official announcement today.
"At E3, we announced that Xbox One would be available in 21 markets around the world at launch," the company said on Xbox Wire. "This was an aggressive goal and the team has been working very hard to deliver Xbox One to as many markets as possible."
"Our priority is ensuring our customers get the best Xbox One experience the first day it is available. To do that, and in order to meet demand, we have adjusted the number of markets that will receive Xbox One in November to 13 markets, including Australia, Austria, Brazil, Canada, France, Germany, Ireland, Italy, Mexico, Spain, United Kingdom, United States and New Zealand, in November."
Belgium, Denmark, Finland, Netherlands, Norway, Russia, Sweden, and Switzerland are no longer launch countries for the game. Microsoft now plans to release the Xbox One in those markets "as soon as possible in 2014." The company says that they need extra time to localize the XB1 dashboard for each country and include support for different languages. They also want to ensure that there's enough local content for those nations.
It's worth pointing out that Xbox One games can only be activated and distributed in specific regions. Importing a console won't help you if you live in one of those countries, in other words. You won't be able to play it.
"We understand this will be disappointing news for our fans in the impacted countries, and we are doing everything we can to bring Xbox One to you as soon as possible next year."
Gamers who pre-ordered the Xbox One in those countries will receive a free game. Microsoft didn't mention what game it will be, though. Gamers will have to speak with their local retailers to find out more details.
The Asian release of Xbox One is scheduled for next year as well. The console will launch in "high-growth markets" in that region toward the end of the 2014.
The Xbox One will make its debut this fall. Amazon suggested it would arrive in late November but Microsoft has refused to pin down an exact date yet.
Your Daily Blend of Entertainment News
Staff Writer at CinemaBlend.