Xbox One Release Date Rumor Shot Down By Microsoft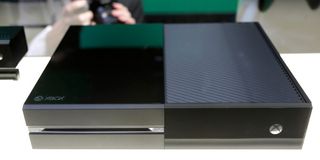 Amazon caused quite a stir this weekend by listing the Xbox One for a November 27th release date. However, Microsoft insists that they haven't nailed down a specific date yet.
"We have not informed our retail partners about a specific launch date for the Xbox One," Microsoft told IGN. "It is commonplace for retailers to put placeholders dates and prices into our system until they are given a specific date and price. We are excited to release the Xbox One in November 2013."
November 27th is the Wednesday before Black Friday, the biggest shopping day of the year and the unofficial start of the holiday shopping season. While the 27th is a mere day before Thanksgiving, that's not necessarily a bad thing. Assassin's Creed 3 launched two days before Thanksgiving last year and but still had a huge launch. World of Warcraft did the same a few years prior to that with similar results. Come to think of it, so did the Xbox 360 in 2005. Point is, no one fears Thanksgiving. Unless they're a turkey, in which case they're probably not launching a next-gen console.
Still, November 27th seems a bit too late in the holiday season. Look at the release dates for some of the biggest third-party, next-gen launch titles arriving in the fall:
Assassin's Creed IV: Black Flag - October 29th
Battlefield 4 - October 29th
Call of Duty: Ghosts - November 5th
Need for Speed: Rivals - November 19th
Watch Dogs - November 19th
I don't think that a prospective Xbox One console owner, for example, buy a PS4 if that console came out first and they want Battlefield 4 badly. However, there's a chance that they might buy BF4 on a current-gen console or PC instead. If that game's the object of their desire this fall, owning it already on another system might make them feel less inclined to buy a new console right away.
Sony hasn't announced the launch date for PS4, yet. However, it's believed that it will launch in November. The difference in launch dates for the PS4 and Xbox One shouldn't really affect their relative sales if they're released in such close proximity. It's not going to be like last-generation, when the Xbox 360 launched a full year before the PS3. Gamers may only have to wait a few more days to get their preferred next-gen console. Barring unforeseen circumstances, it seems that both consoles will be available by the holidays.
Many gamers already making pre-orders at retailers. Amazon says that gamers were buying them at 2,500 units per minute in the wake of E3. The E3 week console pre-orders were 4,000% higher than they were during the same week in 2012.
Staff Writer at CinemaBlend.
Your Daily Blend of Entertainment News
Thank you for signing up to CinemaBlend. You will receive a verification email shortly.
There was a problem. Please refresh the page and try again.