Why Cody Rhodes Says AEW Has 'The Best Wrestling Show On TV' After Friday Night War Success Against WWE
The AEW star didn't hold back when talking about the recent WWE showdown.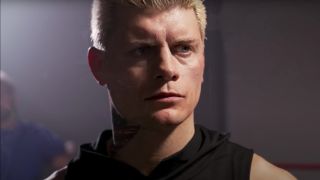 (Image credit: AEW)
Friday night marked the first time that AEW: Rampage and WWE's SmackDown ran head-to-head in primetime programming. Though the two pro wrestling series only directly competed for 30 minutes, with WWE drawing more overall viewers for the night, AEW did win out specifically in the all-important 18-49 key demographic during that half-hour, despite SmackDown running commercial-free and featuring some of its biggest stars. You know who was pumped, but not necessarily surprised by those numbers? AEW President Tony Khan and Vice President Cody Rhodes.
Tony Khan already said much about the showdown on social media, and now it's Cody Rhodes' time to say his piece. CinemaBlend spoke with Rhodes ahead of his TNT reality series Rhodes to the Top's season finale, and when I asked him about Khan's tweets and his own thoughts about AEW's performance in the so-called "Friday Night War" with WWE, Rhodes had a lot to say.
Cody Rhodes acknowledged the tremendous accomplishment of Ruby Soho, in which her match with Bunny on AEW: Rampage coincided with Roman Reigns and Brock Lesnar's contract signing on SmackDown. AEW reportedly drew 328,000 viewers during that 30-minute stretch, as compared to WWE's 285,000, which is huge considering Lesnar and Reigns are two of the WWE's biggest stars, regardless of what they're doing at the time. To be sure, WWE still had the biggest combined crowd watching, but AEW's sub-win here is still a major one for the ever-growing company.
It's a sign that should be at least mildly concerning to the WWE, though the demo rating surprise was something that Cody Rhodes reminded me the company brought upon itself. As Rhodes hinted, it was possibly WWE President Nick Khan who specifically opted to go commercial-free and run an extra 30 minutes into AEW: Rampage's time slot. AEW didn't set out to compete with the WWE, but it did, and as Rhodes said, it rose to the occasion.
The best ways to avoid a good defense is to be so much better that they're not a factor, or to avoid them completely. So who's to say where things will go from here?
During the interview, Cody Rhodes was every bit the diplomatic wrestler and businessman that fans see in TNT's Rhodes to the Top. The reality series chronicles he and his wife Brandi's lives as top decision-makers for AEW, on-screen talents, and a happily married couple with a child. It's a lot of plates to juggle without the worry of competition from rival organizations like WWE, but Rhodes has found time to handle it all with grace and optimism that AEW is still on the right path to success.
Wrestling fans can catch the Season 1 finale of Rhodes to the Top on TNT on Saturday, October 23, at 10:00 p.m. ET. Continue to stick with CinemaBlend for more happenings in the world of professional wrestling, such as why it seems Braun Strowman is destined for a future with Impact Wrestling.
Your Daily Blend of Entertainment News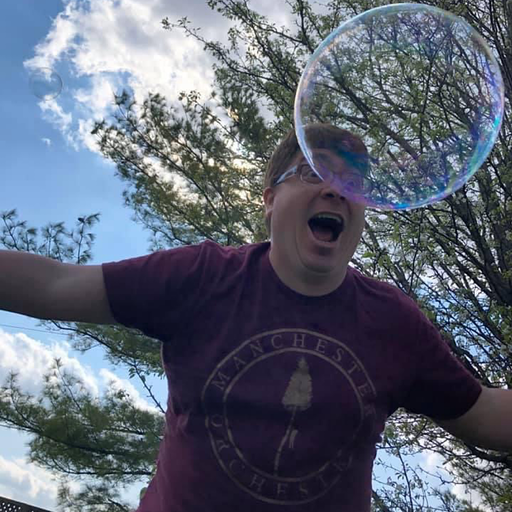 I like good television but also reality television. His day largely consists of balancing his workload between reporting on the latest and greatest news in Star Trek and other sci-fi, as well as 90 Day Fiancé, WWE, Big Brother, and more.