Apparently, Good Will Hunting 2 Has Been Pitched, According To Ben Affleck And Matt Damon. Would It Happen?
Is the script wicked smart?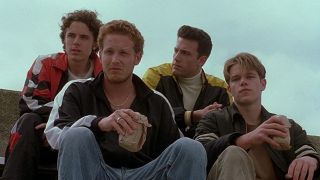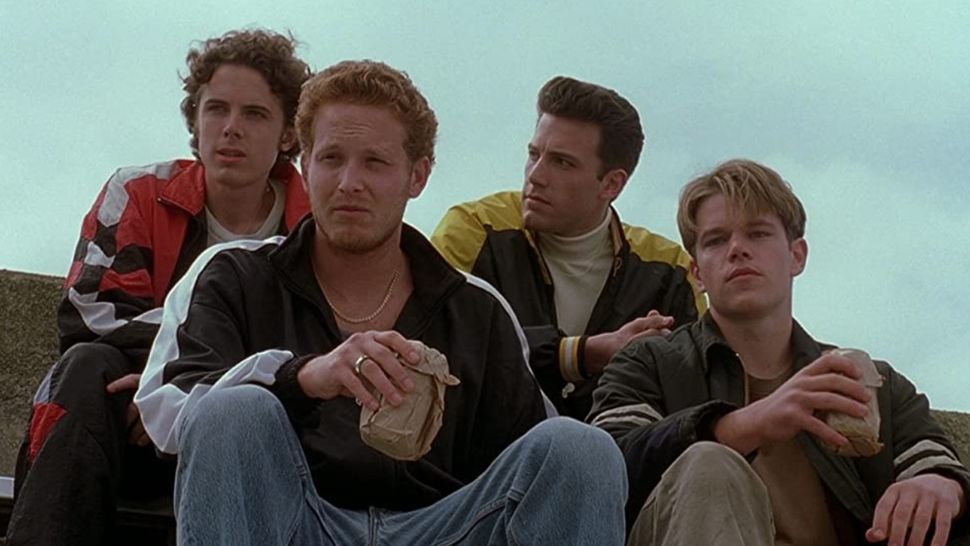 (Image credit: Paramount)
The nostalgia for the '90s is alive and well. Claw clips are back, mom jeans are in, and Ben Affleck and Matt Damon are making movies together again. Their latest film, Air, is about to hit theaters next week, but fans are already wondering what their next collaborative project will be. These two longtime pals always seem to have ideas swirling, but one idea definitely brought back memories for the duo as a Good Will Hunting 2 project was pitched to the Oscar winners, and their thoughts about it are hilarious.
While at the Los Angeles premiere of their new film, Damon was asked by Variety if a follow-up movie to the 1997 hit film was ever possible. The Jason Bourne actor revealed that someone had actually pitched the idea to Affleck, but the Argo director was beside himself at the notion. Damon thought the idea of such a thing was incredibly funny, rather than a realistic possibility. When Affleck was asked about the prospect, he said:
While some may be disappointed that Good Will Hunting 2 is not being developed, many would agree with Damon and Affleck. The movie is very contained, and it does not set itself up for a sequel at all. It wouldn't serve the story to continue Will Hunting's journey, and the ending seems to wrap up the story quite well. While sequels are a mainstay in 21st-century theaters, I don't think this is the kind of film that warrants a flashy follow-up.
It's not surprising that someone would try to repeat the success of Good Will Hunting, which has lived on in the hearts and minds of many for over 20 years. Affleck and Damon wrote the film in their early 20s, when they were struggling actors trying to land roles that would kick-start their movie careers. They wrote a script together that would show off their acting skills, then their friend, director Kevin Smith, passed the script off to Miramax, and the rest is history. It was a small film, but it ended up doing very well financially and critically as it went on to win Oscars for Damon and Affleck's script as well as Robin Williams' performance.
The two have remained best friends, and they have worked together several times over the years. While Good Will Hunting 2 may not be pursued, both actors love working together, and they have made it clear that they want to keep collaborating. They will 100% continue working together too, considering they have a production company together called Artist's Equity, and are about to release its first film, Air. This new movie is directed by Affleck, who also has a small role in the film, and Damon leads an all-star cast that also includes Viola Davis, Jason Bateman, and Chris Tucker. The film follows the legendary partnership between Nike and Michael Jordan, which led to the creation of the Air Jordan sneaker line.
A Good Will Hunting sequel is not in our future, but Air is, and it's set to hit theaters on April 5, before becoming available to stream with an Amazon Prime subscription. Their career-making film, Good Will Hunting, is also available on the platform for fans wanting to revisit the '90s classic. For more information about other movies hitting cinemas and streaming in the near future, make sure to consult our 2023 movie release schedule.
Your Daily Blend of Entertainment News
Writer, podcaster, CinemaBlend contributor, film and television nerd, enthusiastic person. Hoping to bring undying passion for storytelling to CinemaBlend.