The 25 Best Christmas Movies
From Violent Night to White Christmas, this festive list is truly a gift.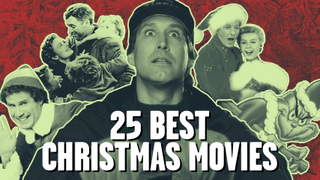 (Image credit: Getty Images, John Swope / Contributor, warner bros, new line cinema, paramount pictures, film flex, RKO Pictures, Republic Pictures, ABC)
Normally when CinemaBlend does a staff-wide best-of list, the loudest and most aggressive arguments are about the order. Not for The Best Christmas Movies. Sure, plenty of us have #thoughts about a few festive choices being too low or too high, but the most heated conversations were all about what counts as a Christmas movie and what does not. Does merely taking place during Christmas time count? Does having a key Christmas scene in a movie with an extended time period count? Does it need to have traditional Holiday themes?
At first we tried to make hard and fast rules about what went down the chimney and what stayed outside, but Christmas isn't a math equation or a science experiment, it's a feeling. And after countless arguments and emails that would make Mrs. Claus blush, we finalized a list of festive movies we collectively felt elicited that aforementioned holiday feeling. We then had everyone at CinemaBlend assign a score for every movie they've seen. We averaged the ratings, threw out everything that didn't meet a minimum vote count and wound up with what you're about to read.
So, put your Santa hat on, bust out some milk and cookies and preemptively rejoice. This is CinemaBlend's list of the best Christmas movies of all time.
25. Rudolph The Red-Nosed Reindeer (1964)
Okay, Rudolph the Red-Nosed Reindeer is technically a holiday special and not a Christmas movie, but it's hard to imagine leaving off this stop-motion animated classic. From the introduction with Sam the Snowman welcoming audiences into the fantastical world that is North Pole with its reindeer games and busy workshops to the iconic journey of the titular Rudolph finding his place in the world and coming through to save Christmas, there's so much to enjoy.
The 1964 TV special, which has been a staple of the holiday season for nearly 60 years, introduces an assortment of wonderfully crafted beloved characters like Yukon Cornelius, the Abominable Snowman, and Hermey, the young elf with aspirations of being a dentist. Plus, it doesn't feel like Christmas until Rudolph the Red-Nosed Reindeer guides Santa's sleigh to save the day, even if there are some things about the film that some may find problematic.
- Philip Sledge
Memorable Quote: "Oh, excuse me, call me Sam. What's the matter? Haven't you ever seen a talking snowman before?"

24. The Nightmare Before Christmas (1993)
The Nightmare Before Christmas is a stop-motion film directed by Henry Selick and tells the story of Jack, the Pumpkin King, who lives in Halloween Town, but when he grows tired of the same old thing every day, he decides to turn it into Christmas Town after he gets the chance to visit accidentally.
The Nightmare Before Christmas is one of the best stop-motion movies out there and has continued to play for many years on television because of its popularity. The movie has excellent animation and beautiful songs and is one of those few movies that could play at Christmas and Halloween. It is undoubtedly a winner and full of soul, unlike any other animated movie.
- Alexandra Ramos
Memorable Quote: "And I just can't wait until next Halloween 'cause I've got some new ideas that will really make them scream. And by God, I'm really gonna give it all my might!"
23. Violent Night (2022)
Santa sees you when you're sleeping – and he will beat you up if you're naughty.
Violent Night, directed by Tommy Wirkola, stars David Harbour as Santa Claus, who has lost his Christmas spirit. But when he suddenly finds himself in a home that is held hostage by a group of mercenaries, he decides to rescue Trudy, a little girl with a big heart, and her family by taking out everyone one by one.
Violent Night isn't the typical Christmas movie that people would think of. It's bloody, full of great fight scenes, and much more, but it is fun. The story is the perfect mix of action and heart, and features an excellent performance from Harbour as the man in the red suit, later covered in blood. If you need something action-filled, this is the movie to watch.
- Alexandra Ramos
Memorable Quote: "Santa's gonna eat through these guys like a plate of cookies!"
22. Lethal Weapon (1987)
Ah, yes. The Christmas movie about a suicidal, widowed cop (Mel Gibson) and his retiring partner (Danny Glover) teaming up to take down an illegal heroin ring during the holidays. Everything we look for in a classic holiday movie.
But Lethal Weapon has a key factor that pushes it into the Christmas movie conversation: It was written by Shane Black, who sets almost all of his action thrillers (Kiss Kiss Bang Bang, Iron Man 3) during the holiday season, and weaves plenty of references throughout his dark story to pepper in holiday cheer. The first time we meet Martin Riggs (Gibson), for example, he's buying drugs from criminals on a Christmas Tree lot. Not every holiday movie needs to have seasonal lights, snow, and goodwill toward man. Some days, you just want to see Gary Busey punching Gibson on Glover's front lawn. And when you are ready, Lethal Weapon awaits.
- Sean O'Connell
Memorable Quote: "What do ya say, Jack? Would you like a shot at the title?"
21. Arthur Christmas (2011)
While classic and traditional Christmas movies are all fine and dandy, there's something about Arthur Christmas' modern take on Santa Claus (Jim Broadbent) that is refreshing and totally unique. This film follows the family of Santa on the night between Christmas Eve and Christmas. Our protagonist is Arthur (James McAvoy), Santa's youngest son and the man who responds to all the letters children send to the North Pole. He realizes a gift has been left behind, so he sets out to deliver it with the help of Grandsanta (Bill Nighy) and the spunky elf Bryony (Ashley Jensen).
This movie imagines what it would be like if Santa ran a military-like operation, and it's also a comedy about the dysfunctional family of Father Christmas. Seeing Arthur go on this mission and lovingly deal with his hilariously grumbly grandpa, his retired father, and his uptight older brother Steve (Hugh Laurie), is heartwarming and wholesome. It's also the basis of a totally new and unique take on the story of Santa Claus.
- Riley Utley
Memorable Quote: "Jingle Bells, this boat smells, 3000 miles to go!"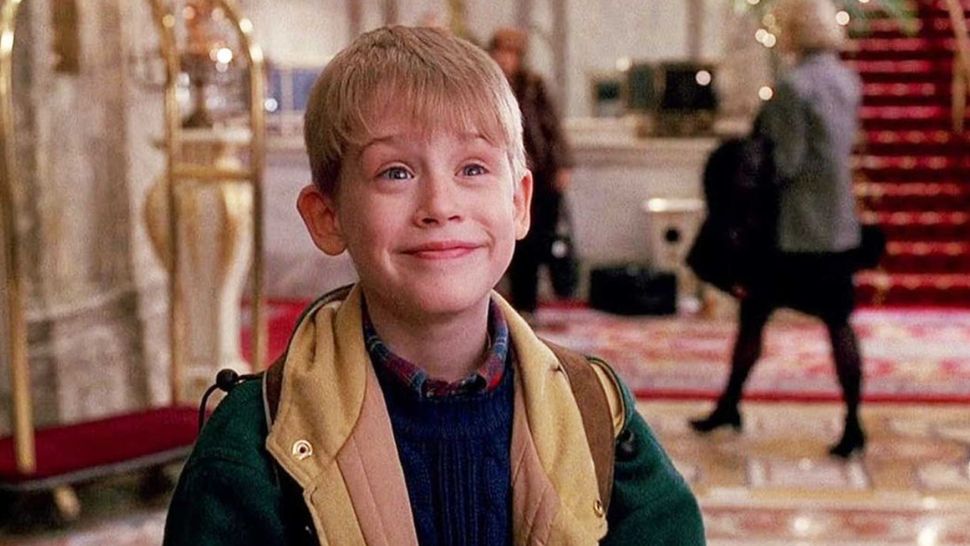 20. Home Alone 2: Lost In New York (1992)
Home Alone 2: Lost in New York is the sequel to Home Alone. The film, starring Macaulay Culkin, follows Kevin when he arrives in New York City after boarding the wrong plane, and how he spends his time at The Plaza Hotel. But he runs into the escaped Wet Bandits (now known as the Sticky Bandits), Harry and Marv, that turns his trip to the Big Apple upside down, and he must stop them.
The premise of Home Alone 2 is about the same – the kid is lost during Christmas time, parents must find the kid, and the kid gets into trouble while parents struggle to get home – but this time, he's lost in a city. However, just something about NYC during the holidays makes this movie that much better. The stakes are heightened, and the new characters are fun to watch – this is even one of Tim Curry's best movies.
- Alexandra Ramos
Memorable Quote: "Get outta here, you nosey little pervert, or I'm gonna slap you silly!"
19. Love Actually (2003)
Juggling multiple plotlines is never easy. Balancing ten that are interwoven but also tonally independent isn't something your average Christmas movie could pull off, but director Richard Curtis, with support from a fantastic cast, is mostly able to do it with his classic romantic comedy Love Actually.
Through dozens of different characters, the film is able to depict Christmas from a wide variety of perspectives, and there's a lot of joy and sometimes sadness in watching those characters use the holidays to enact meaningful change in their own lives. The holidays are messy. So is Love Actually, and I wouldn't want it any other way.
- Mack Rawden
Memorable Quote: "Tell her that you love her. You've got nothing to lose and you'll always regret it if you don't."
18. Scrooged (1988)
Richard Donner directed Scrooged back in 1988, another adaptation of the famous Christmas story, A Christmas Carol, by Charles Dickens. The comedy film, starring Bill Murray, is a modern retelling of the classic tale, where three ghosts visit a selfish TV executive to regain his Christmas spirit.
Few adaptations of A Christmas Carol come quite as close as Scrooged. Not only is it hilarious – because it obviously would be with Bill Murray as the star – it features plenty of heart and great acting that translates to a great Christmas movie.
- Alexandra Ramos
Memorable Quotes: "I never liked a girl well enough to give her twelve sharp knives."
17. Trading Places (1983)
Not all great Christmas movies start out as traditional Christmas movies. Trading Places opened in theaters in June 1983, months before the holiday season. But it's impossible to watch this comedy and not feel the holiday spirit, as its wintery New York City Christmas-time backdrop is as undeniably appealing as the comedic talents of Eddie Murphy, Jamie Lee Curtis and Dan Aykroyd.
Beyond being a hilarious comedy in which Ralph Bellamy and Don Ameche's Duke brothers place a bet to see the outcome of two men — Eddie Murphy's Billy Ray Valentine and Dan Aykroyd's Louis Winthorpe III — when their positions in society are swapped is bit of an underdog story where, amidst a series of comedic and occasionally ridiculous events, goodness and resourcefulness overcome greed. What's more Christmassy than that? (The only answer might be the sight of Dan Aykroyd's character devouring a salmon through a Santa beard on a bus.)
- Kelly West
Memorable Quote: "Merry New Year."
16. The Lodge (2020)
Christmas is a time for gathering with family, sharing memories, and playing in the snow. All three of those activities are present in directors Veronika Franz and Severin Fiala's film The Lodge, but there's one key ingredient that should stop you in your tracks when thinking about family movie night. You see, this holiday flavored entry is a pitch black psychological horror film.
As Grace (Riley Keough) is getting to know her future step children Aiden (Jaeden Martell) and Mia (Lia McHugh) through the holidays, a steady and creeping dread starts to overtake The Lodge's narrative. Puzzling out the source of such horror is just as exciting as experiencing it, and trust me, you'll never forget your first time seeing some of the sights this film has to show you.
Slow burning to a climax that's worthy of some therapeutic discussion, this chiller is a fantastic offering for those of you who take the scary stories part of the holiday very seriously.
- Mike Reyes
Memorable Quote: "Do you see now? You see that we cannot die? Because you're already dead. We're in purgatory."
15. The Holiday (2006)
Not all Christmas movies are totally wrapped up in the holiday, but there are some that nail the spirit of the season without hammering it home too hard. Writer/director Nancy Meyers uses her masterful skills weaving romantic comedy to make The Holiday feel like an A-list version of the coziest offering Hallmark has to offer and the result is one of our favorite festive movies on Netflix right now.
Iris (Kate Winslet) and Amanda (Cameron Diaz) agree to swap houses, and to a certain extent lives, as the both of them are having some relationship problems. Apparently, that's what the doctor ordered, as Iris' brother (Jude Law) and a colleague of Amanda's (Jack Black) get entangled in the wake of this decision, and the result is beautiful.
The Holiday is a Christmas charm offensive that's firing on all cylinders, and if you weren't a Jack Black fan before this movie, this will be the one to change your mind. You can definitely watch this one with someone you love, or with your own bottle of champagne to celebrate yourself.
- Mike Reyes
Memorable Quote: "I've found almost everything written about love to be true."
14. Edward Scissorhands (1990)
Starring Johnny Depp in one of his greatest roles, Tim Burton's Edward Scissorhands tells the story of an artificial humanoid who was unfinished, so he has scissors for his hands. A family takes him in, and he falls in love with their teenage daughter.
While Edward Scissorhands isn't necessarily a Christmas movie, several elements surround the popular holiday, and there's no denying the holiday spirit you will feel after watching it. No matter what, your eyes will get tearful when you see Edward carve that ice sculpture for Kim. It's a great romantic movie for Christmas.
- Alexandra Ramos
Memorable Quote: "I know it is a little early for Christmas, Edward, but; I have a present for you."
13. Elf (2003)
There's a certain intensity to how you experience Christmas when you're a kid. The feelings of anticipation and if all goes well on the present front, realized joy are naive and over the top, but in retrospect, they're also beautiful and unspoiled. We'd all visit that emotional place now and again if we could, and Elf gets that completely.
With a perfect Will Ferrell performance, it brings back that unapologetic excitement and lets us watch as a human raised by elves goes through a Christmas season and experiences it all as we did when we were five. Buddy The Elf is all of us, if we weren't encumbered by wisdom and worried about judgmental looks, and watching him take great pleasure in all the little things helps us remember how great Christmas is.
- Mack Rawden
Memorable Quotes: "We elves try to stick to the four main food groups: candy, candy canes, candy corns, and syrup."
12. National Lampoon's Christmas Vacation (1989)
Rarely is the third movie in a franchise the best installment, but that just so happens to be the case with National Lampoon's Christmas Vacation. Directed by Jeremiah S. Chechik and written by the legendary John Hughes, this hilarious 1989 classic follows Clark Griswold (Chevy Chase) as he attempts to put on the best Christmas ever for his family (both immediate and extended). That, however, proves to be no easy task for the accident-prone and high-strung family man, as he is faced to overcome all kinds of obstacles in the lead-up to the big holiday.
What's so wonderful about National Lampoon's Christmas Vacation is that it doesn't feel like a cheap way to continue a popular '80s movie franchise, but instead something genuine and genuinely funny. It has countless classic side characters (Cousin Eddie, Margo and Todd Chsester, Aunt Bethany), laugh-out-loud moments ("Why's the floor wet, Todd," the dried-out turkey, a SWAT team crashing the Christmas party), and perhaps one of the best Christmas movie songs of all time.
- Philip Sledge
Memorable Quote: "Can I refill your eggnog for you? Get you something to eat? Drive you out to the middle of nowhere and leave you for dead?"
11. Gremlins (1984)
You're probably thinking to yourself, "Gremlins isn't a Christmas movie, is it?" You wouldn't be blamed for such a viewpoint, as the chaotic horror-comedy that ensues in director Joe Dante's classic creature feature kind of eclipses the fact that it does take place during the holidays.
The adventures of Billy Peltzer (Zach Galligan) and Gizmo (Howie Mandell) fending off the hordes of the titular green menace have definitely left a cultural impact. But let's not forget, there's plenty of Christmas carnage involved in writer Chris Columbus' dark rollercoaster ride of yuletide terror.
Invoking It's A Wonderful Life, both in its idyllic small town setting and through including actual footage, is probably the best indicator of what Gremlins is trying to do. Unleashing a nightmare in small town America one monster at a time, laughs and screams are good neighbors in the world of this holly jolly horror show.
- Mike Reyes
Memorable Quote: "You say you hate Washington's Birthday or Thanksgiving and nobody cares, but you say you hate Christmas and people treat you like you're a leper."
10. The Muppet Christmas Carol (1992)
Directed by Brian Henson, the Muppet adaptation of A Christmas Carol was hardly the first to tackle the classic Dickens story, but it is arguably the most colorful and most musical, if not the funniest (Scrooged gives it a run for its money there). Not only does it feature some incredible puppeteer talent, including Dave Goelz, Steve Whitmire, Jerry Nelson and the great Frank Oz, but this holiday classic features none other than Michael Caine in the role of the cranky Ebenezer Scrooge, a rich, cold man who's offered a chance at redemption in the face of a bleak alternative. In addition to Caine, the cast includes grumpy commentators Waldorf and Statler playing the Marley Brothers, Kermit the Frog as Bob Cratchit, and Miss Piggy as his frustrated wife Emily, not to mention Rizzo the Rat as the helpful co-narrator (alongside Gonzo).
We can celebrate the greatness of the Muppets all day long, but what works so well about The Muppet Christmas Carol is that it manages to be both a Muppet movie and a proper adaptation of Charles Dickens' story simultaneously and throughout, telling the occasionally dark and classic tale with humor and genuine heart in a way that kids and adults can appreciate every holiday season.
- Kelly West
Memorable Quotes: "You're a little absent-minded, spirit."
9. A Christmas Story (1983)
Despite being narrated by a man in his 60s, A Christmas Story is one of the most authentic depictions of what it feels like to be a kid that we've ever gotten. It's certainly the best one that touches on Christmas and how life or death getting the right present can feel. In Ralphie's case, that life or death present is a Red Ryder BB Gun. He wants it. Everyone else thinks he'll shoot his eye out.
He, of course, does shoot his eye out, but before he pulls the trigger, A Christmas Story delivers moment-after-moment of comedy gold, many of which feel so relatable. There's the blowout Christmas meal that turns into an inedible disaster. There's the embarrassing present from extended family members, the department store Santa that just wants to keep the line moving, the first f-bomb in front of the parents, the childhood dare that goes disastrously wrong, the first fight, the brother who won't eat, the bad grade, the bar of soap punishment and the new decoration one family member loves and everyone else hates. Some of the details might be different, but A Christmas Story portrays every one of those universal emotions, which is why it means so much to so many.
- Mack Rawden
Memorable Quote: "You'll shoot your eye out."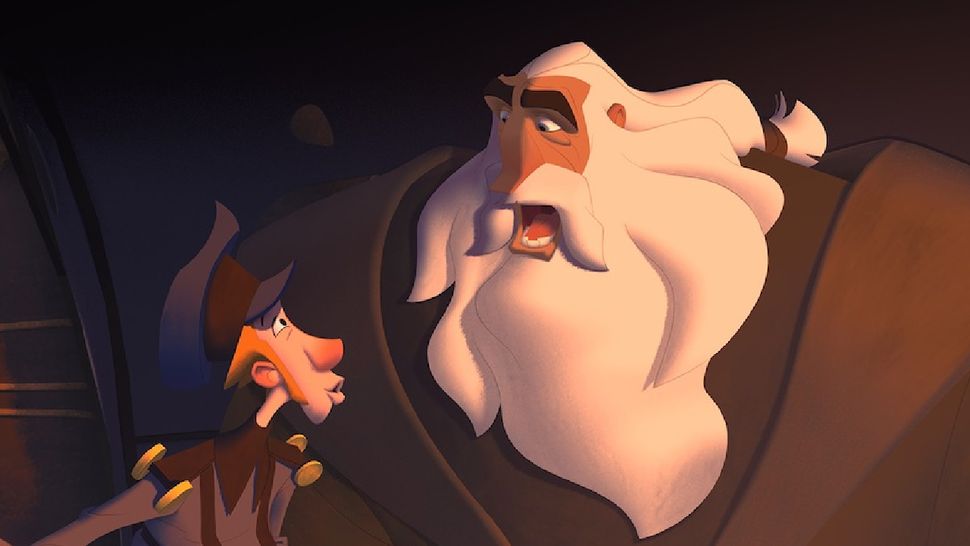 8. Klaus (2019)
It is hard to stick the landing when it comes to creating a new holiday tradition. The Rudolph the Red-Nosed Reindeers and Santa Clauses of the world don't just happen overnight. Trying too hard is something that can sink even the best natured attempts at making a seasonal favorite, and thankfully the Netflix original film Klaus succeeds where most have failed.
Spoiled postman Jesper (Jason Schwartzman) finds himself banished to a small town in Norway with a mission: get the town to post 6,000 letters, or lose his claim to the family fortune. Banding together with Klaus (J.K. Simmons), a toymaker who keeps to himself, co-writer/director Sergio Pablos' tale of Santa Claus' origins is all at once hysterically funny, and also touchingly bittersweet.
Never tipping over into overly maudlin or snarky material, watching Klaus for the first time is an emotional ton of bricks. It celebrates the season in a way that even those who don't celebrate can still enjoy. Nurturing the wondrous inner child in all of us, it's a picture that's truly earned its place as a new perennial favorite with its heart firmly in the right place.
- Mike Reyes
Memorable Quote: "We need to show people that a true, selfless act always sparks another."
7. Miracle on 34th Street (1947)
One of the most well-known and beloved Christmas movies of all time, George Seaton's Miracle on 34th Street tells an exceptional and transfixing story about a department store Santa Claus who claims the be the real deal and then captures the hearts of pretty much everyone around him, save for a jealous co-worker and an arrogant psychologist. Released in 1947, this holiday staple follows Kris Kringle (Edmund Gwenn) as he becomes the Santa Claus of the flagship Macy's in New York City and teaches event director Doris Walker (Maureen O'Hara) and her young daughter, Susan (Natalie Wood), the meaning of Christmas.
As soon as Kringle is introduced in the early goings of the movie, it's hard not to be carried away by his calm and kind nature, and it only gets better from there. Despite those around him not believing in Santa, and others doing everything they can to get rid of him, the bearded elderly man with mysterious abilities never lets it get him down, and never loses his faith in people or the holidays.
- Philip Sledge
Memorable Quote: "You see, Mrs. Walker, this is quite an opportunity for me. For the past 50 years or so I've been getting more and more worried about Christmas."
6. Home Alone (1990)
On the surface, Home Alone is about bad guys, booby traps and being a kid, but beneath that adventuresome exterior, it's also about loneliness. Kevin McCallister (Macaulay Culkin) isn't just defending his literal home from the Wet Bandits (Joe Pesci and Daniel Stern), he's defending his sense of home, which is upended when his entire family mistakenly leaves without him. With blow torches and paint cans, he keeps the robbers out, and with a suddenly more mature perspective on what matters, he connects with his elderly neighbor, who is dealing with his own isolation.
Christmas is always wrapped up in expectations, and if you look beyond the tar and chicken feathers, Home Alone spends a lot of its runtime exploring what happens when those expectations aren't met. Families can't always be what we need them to be, and we can't always be what we want to be. We all have cheap, scumbag uncles or brothers who wouldn't let us sleep in their rooms if we were growing on their asses. We accidentally leave without our kids or leave them beside corpses at a funeral home. We steal toothbrushes and say things we shouldn't to our sons. And then we deal with the loneliness that follows.
Beneath the wipeouts and head fires, Home Alone lives in that loneliness, and that helps turn what could be a mindless revenge fantasy for kids into something that means so much more. Having one of the best child actor performances ever helps too, who continued to delve out amazing performances, leading to a debate about which film in the Home Alone series is superior.
- Mack Rawden
Memorable Quote: "Buzz! Your girlfriend! Woof!"
5. A Charlie Brown Christmas (1965)
The first TV special based on Charles M. Schulz's Peanuts strip, and one of the most well-known holiday cartoons of all time, A Charlie Brown Christmas was released in 1965 and has been a permanent fixture of the season ever since. This short and sweet special centers on Charlie Brown as he attempts to direct a Christmas play that captures the true meaning of the season, only to be disregarded by an uncooperative cast and rampant commercialism. But that all changes when Charlie and Linus go looking for a Christmas tree to be the centerpiece of their production.
For decades, Bill Melendez's special has captured the hearts and minds of countless viewers spanning multiple generations who can't help but fall in love with its touching story, simple yet beautiful animation, and a score by Vince Guaraldi that is just as popular. It has everything someone could ever want in a Christmas special and laid the foundation for similar titles that followed over the coming years.
- Philip Sledge
Memorable Quote: "I never thought it was such a bad little tree. It's not bad at all, really. Maybe it just needs a little love.
4. How The Grinch Stole Christmas (1966)
1966's How The Grinch Stole Christmas is the best of the network TV animated specials produced in the late 1960s and early 1970s, which is saying a lot given many of them are still broadcast almost sixty years later. The success starts with the creative choice to keep Dr. Seuss' words at the center of the story. Narrated by the delightful Boris Karloff, who also provides the voice of The Grinch, the special never drifts far from the wordplay at the heart of the book, and that results in an end product that, at times, can feel like an audiobook with a visual component.
Even with that visual component hanging as the second stocking, however, the animation works extremely well. It's a little crude compared to modern standards, but it's also extremely clever and features a lot of fun transitions and vibrant creative choices. Apples turn into eyes. The Grinch slithers around the floor when he's at his most mischievous, and Max, The Grinch's trusty sidekick, delivers in every single cut-to shot he gets. All of it is just delightful, and the bow on top is Thurl Ravenscroft's fantastic song "You're A Mean One, Mr. Grinch" which still hits the Billboard charts every holiday season.
- Mack Rawden
Memorable Quote: "Maybe Christmas, he thought...doesn't come from a store. Maybe Christmas, perhaps...means a little bit more."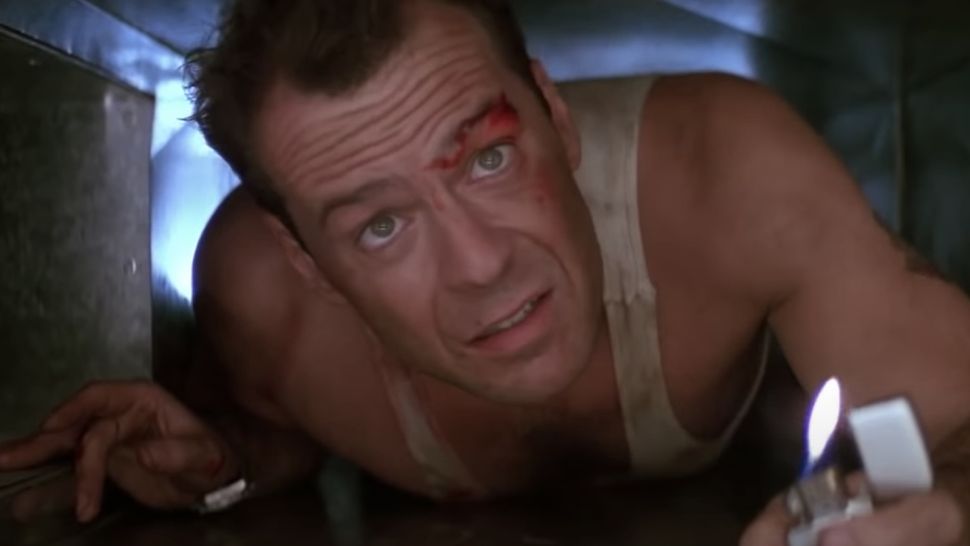 3. Die Hard (1988)
"Now I have a machine gun. Ho-Ho-Ho." That one line might have started the debate about whether or not John McTiernan's Die Hard is a Christmas movie (it clearly is), but there's plenty more evidence sprinkled throughout this action classic about an off-duty cop (Bruce Willis, at his finest) foiling a high-stakes robbery during a Los Angeles Christmas party.
Everything about Die Hard is perfect. The pacing, the set pieces, the humor… they all help to make Die Hard one of the most rewatchable movies of all time. But little touches put us in the holiday mood while watching John McClane run barefoot across broken glass, or throw his body off the roof of Nakatomi Plaza with only a fire hose to catch him. Beethoven's Symphony No. 9, "Ode to Joy," is basically "The Die Hard Song" at this point. Stellar villain Hans Gruber (Alan Rickman) leans on Christmas miracles to aid his plot. And Die Hard ends with a warm – and bloody – family reunion, as all good Christmas movies should.
- Sean O'Connell
Memorable Quote: "Just a fly in the ointment, Hans. A Monkey in the wrench. A pain in the ass."
2. It's A Wonderful Life (1946)
Is it even Christmas if you don't watch It's a Wonderful Life at least once? Released in 1946, Frank Capra's celebrated black-and-white holiday classic follows George Bailey (James Stewart), a down-on-his-luck man who considers ending it all after all his personal and professional plans blow up in his face. However, before Bailey can jump from a bridge and put an end to his miserable life, his guardian angel, Clarence Odbody (Henry Travers) takes him on a journey through his past to prove that George isn't all that bad.
Along the way, George is taken back in time and experiences all sorts of memories, both good and bad, as he revisits the consequential moments from his life and how those various decisions affected those around him. Full of life lessons and iconic moments, this wonderful movie not only captures the meaning of the Christmas season but also has all the best qualities of a standard drama, making it something the whole family can enjoy throughout the year. But there's no better way to watch It's a Wonderful Life than around the fire with your family in the final days of the holiday season.
- Philip Sledge
Memorable Quote: You see, George, you've really had a wonderful life. Don't you see what a mistake it would be to throw it away?
1. White Christmas (1954)
When you've got people like Clark Griswold using films like White Christmas to define the ideal holiday celebration in National Lampoon's Christmas Vacation, that's saying a lot. Invoking Bing Crosby and Danny Kaye by name, that was enough to cement this movie's place in the pop culture landscape. However, that position is not without merit, as you can clearly see by director Michael Curtiz's movie winning out the top spot.
Just what is it about White Christmas that makes it a timeless hit? Well, one of the most well-known Christmas songs being its title and third act centerpiece is certainly a good start; as is the rest of the catalog of catchy tunes. And when you've got Crosby and Kaye paired with Rosemary Clooney and Vera-Ellen, that's an anchor that'd stop a glacier from veering off course. However, much like another landmark directing gig of Curtiz's, 1942's Casablanca, White Christmas finds a way to appeal to a wide swath of audience members. Blending a tale of war time buddies banding together to help out a commanding officer (Dean Jagger) with a rom-com replete with subterfuge, misunderstandings, and epic makeups, it's a movie that still looms large over the holiday canon.
If there's a lack of laughter or a dry eye in the house after watching White Christmas, then chances are you had the TV off while playing it. Going on 70 years since its initial release, this is an all-timer that's as merry and bright now as it was back then.
- Mike Reyes
Memorable Quote: "We'll follow the old man wherever he wants to go. Long as he wants to go opposite to the foe."
Your Daily Blend of Entertainment News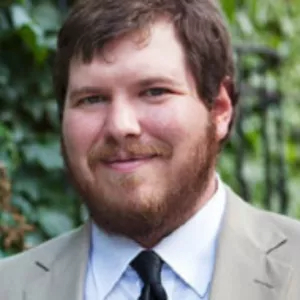 Enthusiastic about Clue, case-of-the-week mysteries, a great wrestling promo and cookies at Disney World. Less enthusiastic about the pricing structure of cable, loud noises and Tuesdays.