7 Disturbing Truths We Must Accept About Rudolph The Red-Nosed Reindeer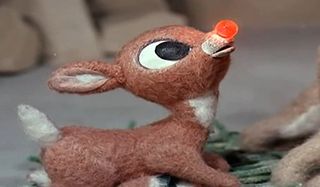 The holiday season is approaching, which means networks and families alike will peddle out some of the same holiday classics people have enjoyed for decades. One of those, Rudolph The Red-Nosed Reindeer, ranks among the gold standard for many, which is kind of shocking given how bizarre it is overall. The special gets even weirder the more one thinks about it, so we went ahead and came up with seven disturbing truths we must address about this Christmas classic.
Santa Thought Rudolph Was An Abomination
One of the craziest parts of Rudolph The Red-Nosed Reindeer in general is that Santa Claus is kind of an asshole. He basically tells Donner he needs to handle Rudolph's glowing nose shortly after seeing the child for the first time, threatening that Rudolph will have no chance of joining his sleigh team otherwise. Donner, desperate to please Santa and protect his legacy, shoves a prosthetic over his son's face.
Donner's plan works relatively well, and Rudolph's innate flying ability appears to impress even Santa at reindeer practice. Unfortunately, the prosthetic comes off and reveals Rudolph's nose and all the reindeer begin to mock him for his abnormality. Santa's opinion turns on a dime and the once impressed "king of jingling" tells Donner he "should be ashamed of himself," and stomps off. To this day, it's still unclear exactly what Santa wanted Donner to do to fix the problem.
Hermey The Elf Was A Sadistic Psychopath
Hermey the elf was a misfit, but it was almost certainly for reasons beyond his dissatisfaction in spending his life as a toymaker. Even his wish to become a dentist isn't all that bad until it became a creepy obsession that consumed his personal life. Has anyone ever wondered where he got all those realistic teeth he put in those dolls?
Here's a theory: those teeth came from the bodies of animals (or people) he ripped them out of. Let's remember that despite having read medical books on dentistry, Hermey's time to shine involves yanking out every tooth of the Bumble. That's not being a "dentist," that's being a sadistic psychopath, and one doesn't get good at yanking out large teeth without warming up on a few other people, in my opinion.
The Elves May Have Been Inbreeding
There are a lot of elves in the North Pole, although one may have a hard time distinguishing a vast majority of them from the other ones. Several times throughout Rudolph The Red-Nosed Reindeer, we see lots of boy and girl elves. Outside of a tall and nerdy elf, a portly elf, Hermey and the head elf, however, they all look the same. It makes one wonder if they might be into some inbreeding.
Granted, this is probably a necessary mode of survival and not because they're freaky like that. Santa's workshop is in a remote location, so they presumably don't get outsiders much. Additionally, Santa has been at this job for a long time, so he's probably got several generations of elf families working at his shop. That said, he should probably start trying to find some fresh blood before one brother-sister offspring elf comes out like Joffrey Baratheon.
The Job Rate Of Reindeer In The North Pole Is Astronomically Low
Rudolph The Red-Nosed Reindeer reveals that all reindeer from the North Pole beginning training at a very young age to one day pull Santa's sleigh. It's a tremendous honor, and apparently one with incredibly high standards. After all, has anyone heard of any new additions to the sleigh lineup since Rudolph's inclusion?
This competitive industry has likely led to a very cutthroat reindeer games and may be why the reindeer go so hard at Rudolph for his red nose. After all, they need any advantage they can get to get Santa's attention and a coveted spot on his sleigh team. Rudolph prevails, however, and he earned a rightful place on the team. Still, I bet there were at least one or two grumblings about nepotism that night in the reindeer fields.
Yukon Cornelius Was Mentally Unstable
This is probably one most people know, as Yukon Cornelius is a bit of a fanatic from start to finish. That said, his whole reason for being in the North Pole is preposterous and, quite simply, a fool's errand. If someone is looking for silver and gold, the North Place isn't the best place to start or venture to at all for that matter.
There may be loads of gold and silver up at the poles, but there's no way Yukon Cornelius was getting to any of it with his pickaxe. He'd need some heavy machinery to break through that amount of ice in the land, and he doesn't even have properly trained sled dogs. This guy was in way over his head from the start, and the scary part is, he never once realizes it.
Rudolph's Family Missed A Bulk Of His Childhood
Rudolph goes on the run with Hermie and embarks on a journey that seems to go on for quite some time. He's gone long enough that he looks much older when he returns to the North Pole and would otherwise be unrecognizable if it wasn't for his red nose.
Rudolph's parents missed his formative years and surely had a rough time when he was away. Donner lived with the fact that one of his final moments was watching his son in shame at flying practice, a moment Rudolph experienced as well. There had to be some unspoken family tension when he returned years later, perhaps enough that a sequel that features the family airing out their differences would be really riveting to watch.
Clarice And Rudolph Had An Incredibly Shallow Relationship
Clarice and Rudolph are the big couple of Rudolph The Red-Nosed Reindeer, but that isn't really saying much. Santa and Mrs. Claus seem to be going through the motions, and Donner and Mrs. Donner clearly have some things they need to work out. Having said that, Rudolph and Clarice's relationship is truly wild, especially considering it's only based on her telling him he was cute once when they were children.
A person tells someone they're cute way back when, and then after years of not seeing them, that person re-emerges and rescues them. While that person would surely be grateful for having their life saved, we're not sure it's a deed that warrants the kiss under the mistletoe. Rudolph needs to slow his roll and get reacquainted with this doe! Rushing a relationship based on spur of the moment decisions can end disastrously. Just ask Pete Davidson and Ariana Grande.
Rudolph The Red-Nosed Reindeer airs on tonight on CBS at 8:00 p.m. ET. and Saturday, December 8 at 8:00 p.m. ET. It's surely not the only time it'll run this holiday season, so be sure to keep track of local listings for other airings. For a look at other television coming in the near future, visit our fall and midseason premiere guides.
Your Daily Blend of Entertainment News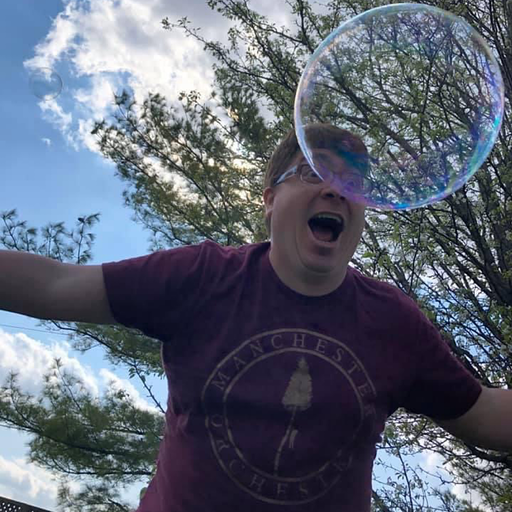 Mick contains multitudes and balances his time reporting on big happenings in the world of Star Trek, the WWE, reality television, and other sci-fi shows.