10 Black Animators Who've Done Exceptional Work For Disney And Other Studios
There are a number of talented Black cartoonists who've made their marks over the years.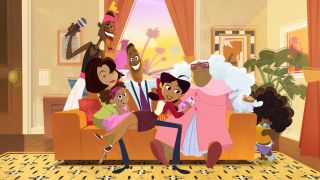 (Image credit: Disney+)
It should go without saying that African Americans have made major contributions to the entertainment industry over the decades. Acting, directing, choreography and cinematography are just a few of the areas in which they've left their mark on TV and film. One art form that they've also had a serious impact on is animation. There are a number of Black creatives who've worked within the medium. Some are Disney animators, while others have done exceptional work for other major studios. And as we celebrate Black History Month, we're going to highlight some of the great artists who've crafted cartoons in their time.
Floyd Norman
Floyd Norman's career began in earnest in 1957 when he was hired as an inbetweener at The Walt Disney Company, with his first production being 1959's Sleeping Beauty. His hiring made him the first African American employed at Disney on a long-term basis. Up through the '70s, he'd get involved with movies like One Hundred and One Dalmatians, The Sword in the Stone, and Robin Hood. Years later, he'd also do credited work on Mulan, Toy Story 2 and The Tigger Movie.
Norman, who was named a Disney Legend in 2007, also contributed to classic shows, including Josie and the Pussycats, Godzilla, and Garfield and Friends. On top of all of this, the trailblazer also co-founded his own company, Vignette Films, with fellow animator Leo D. Sullivan – who you're about to learn more about.
Leo D. Sullivan
An Emmy winner and member of the Black Filmmakers Hall of Fame, Leo D. Sullivan has been working in animation since the '50s. Fat Albert and the Cosby Kids, Challenge of the Superfriends, and Tiny Toon Adventures are just a few of the major credits he has under his belt. He also worked on the original logo for Soul Train under Vignette Films, which eventually became Vignette Multimedia.
While much of his work on screen has been incredible, it's Sullivan's effort behind the scenes that really deserve praise. He and his wife, Ethelyn O. Stewart Sullivan, have spent decades crafting positive content for Black families via AfroKids and other brands.
Brenda Banks
Those who've enjoyed streaming Looney Tunes cartoons on HBO Max should definitely know about Brenda Banks. She kicked off her career in the '70s by way of the animated special B.C.: The First Thanksgiving. She'd eventually get on the radar of Ralph Bakshi, who tapped her to do art for his satirical movie, Coonskin. Banks and Bakshi would eventually collaborate on Wizards and The Lord of the Rings, among other productions.
As Banks' career progressed, she worked on various movies and TV shows, from The Smurfs and The Simpsons to The Pagemaster, and Once Upon A Forest. She also animated various Looney Tunes productions, including Daffy Duck's Movie: Fantastic Island, Daffy Duck's Quackbusters, and Tiny Toon Adventures. Banks, who passed away in 2020, is considered to be one of the first female African American animators.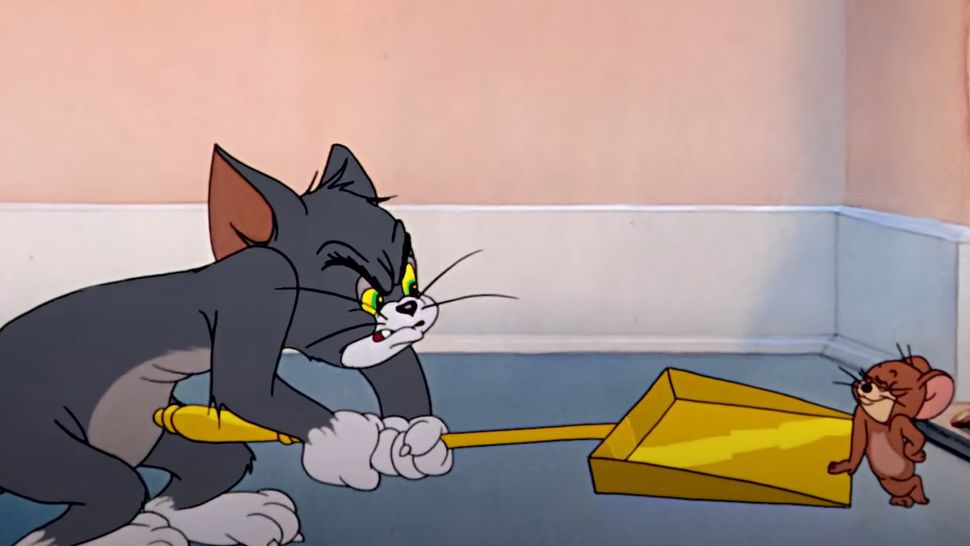 Frank Braxton
Few people have a story as interesting as Frank Braxton's. After a very short stint at Disney in the early '50s, he secured a job at Warner Bros. (This was partially due to a clever ruse created by his friend and colleague, animator Ben Washam). With Warner, Braxton worked on classic Looney Tunes shorts, becoming a journeyman cartoonist in the process. He'd eventually leave the company for MGM, where he contributed to Tom and Jerry shorts.
Through other studios, he amassed credits on The Bullwinkle Show, George of the Jungle, and a few Peanuts specials. He even contributed to early Cap'n Crunch ads. Braxton, who died at 40 in 1969, is regarded as the first Black animator to ever be hired by both WB and Disney.
Pilar Newton
The '90s and early 2000s are filled with notable toons, and Pilar Newton contributed to some big ones. A graduate of the Rhode Island School of Design, Newton got her start in the business as prop designer on Cartoon Network's Courage the Cowardly Dog (which can be streamed with an HBO Max subscription). It was during that time that she was mentored by series creator John R. Dillworth and, in time, she'd become a storyboard revisionist for the show.
Newton would also go on to do work on Nickelodeon's Rocket Power, as well as Sesame Street and a host of short films. But, her greatest accomplishment may arguably be PilarToons LLC, which she founded in 2002. Newton's company specializes in 2D animation and continues to take on new clients today.
Bruce W. Smith
Even if you don't recognize Bruce W. Smith's name right away, I promise you that you know his work. He's held the titles of animator, character designer, writer, and director over his nearly 40-year career. His resume is extensive, featuring Who Framed Roger Rabbit, A Goofy Movie, Space Jam, and The Princess and the Frog, just to name a few. He also directed the 1992 cult classic, Bébé's Kids.
Though he can lay claim to many big productions, Smith is arguably best known for co-creating Disney's The Proud Family alongside Ralph Farquhar. Disney+ subscription holders likely know that the show now has a revival, Louder and Prouder, which Smith and Farquhar are currently overseeing. (And if they had their way, the Prouds would get a live-action series as well.)
Sonya Carey
Another person animation devotees should definitely know is Sonya Carey. After college, she managed to land a job doing artwork for The Ren & Stimpy Show (which is streamable with a Paramount+ subscription) in the early '90s and went on to work on the short film Goldtooth, The Proud Family Movie, and 2011's Winnie the Pooh.
Aside from being an animator, Carey is also a gifted visual effects artist, providing her services for the likes of The Princess and the Frog, Kronk's New Groove, and even Saw 3D. And, if all of that weren't enough, she also works as a producer on animated projects, and that's what she spends much of her time doing these days.
Peter Ramsey
Peter Ramsey has a body of work that many of us would certainly love to have. The UCLA grad began his career as a storyboard artist for Predator 2, Independence Day, Fight Club, and other big movies. In time, he made his way to DreamWorks Animation, where he'd work on Shrek the Third, Monsters vs. Aliens, Shark Tale, and Flushed Away. He also made his directorial debut with (the criminally underrated) Rise of the Guardians.
The crown jewel of his career, however, is the critically acclaimed Spider-Man: Into the Spider-Verse, on which he served as a co-director. As a result of his work on the superhero adaptation, he'd become the first African American to be nominated for and win an Oscar for Best Animated Feature. At present, Ramsey is overseeing work on the two upcoming Spider-Verse sequels as an executive producer.
Ian Jones-Quartey
It's fair to say that Ian Jones-Quartey has made a major impact in a short amount of time. The artist/director/producer rose to prominence after creating the web comic RPG World, which earned him Web Cartoonists' Choice Awards for two consecutive years. By 2006, he was working on The Venture Bros, before working on fare for the adult programming block's home, Cartoon Network.
Jones Quartey served as a storyboard artist on Adventure Time and Secret Mountain Fort Awesome. He served in that same capacity on Steven Universe, which he co-produced with his spouse, series creator Rebecca Sugar. In addition, Jones-Quartey created OK K.O.! Let's Be Heroes, which ran for three seasons on CN. He and Sugar are also advocates for diversity, having created several animated anti-racism PSAs for the channel.
LeSean Thomas
South Bronx native LeSean Thomas got his start with Lizzie McGuire, Kim Possible (which still has a firm legacy), Batman: The Brave and the Bold, and Teenage Mutant Ninja Turtles. Thomas, who's also a noted comic book artist, would receive acclaim for his work as a designer on The Boondocks. He was also part of the in-house production staff of the widely loved Avatar spinoff, The Legend of Korra and was a supervisor on Adult Swim's Black Dynamite.
Thomas – now based in Tokyo – has a true soft spot for anime and co-produced his original movie, Children of Ether, with Crunchyroll. His most recent production is the Netflix anime, Yasuke, which was praised upon its release in 2021.
It goes without saying that we owe all these talented creatives a great deal of gratitude for the hours of enjoyment they've given many of us. With that in mind, it's only fitting that we would take the time to give them their flowers. All of their work is sure to live on for years to come, and you can bet that a number of kids from all walks of life will seek to follow in their massive footsteps.
Your Daily Blend of Entertainment News
Covering superheroes, sci-fi, comedy, and almost anything else in film and TV. I eat more pizza than the Teenage Mutant Ninja Turtles.