Haunted Mansion: The Release Date, Trailer, Cast And Other Things We Know About The Upcoming Disney Movie
The spooky and thrilling ride is coming back to life!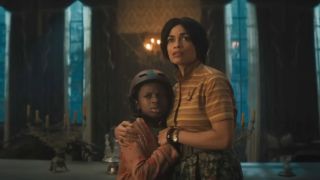 (Image credit: Disney)
For more than 50 years, The Haunted Mansion dark ride at various Disney parks around the world has terrified and entertained millions of theme park attendees with its thrills, chills, and spills. The ride is so popular in fact it spawned a 2003 film adaptation starring Eddie Murphy. Since then, there have been multiple installments in the Pirates of the Caribbean franchise and other movies based on popular Disney attractions. But in that time there hasn't been another Haunted Mansion movie. That will soon change.

In the very near future, there will be another Disney movie inspired by the beloved attraction, and judging by the cast, director, and that first teaser trailer, it sounds like we're all in for one hell of a ride. Here's everything we know about Disney's Haunted Mansion right now…
What Is The Haunted Mansion Release Date
In addition to an assortment of upcoming superhero epics and returning action-adventure franchises, moviegoers will also be treated to a funny, spooky, and family-friendly horror comedy when Haunted Mansion is released theatrically on July 28th.
In February, Deadline revealed that the movie, which was to come out in mid-August, was taking the place of the highly anticipated The Marvels, which was pushed back to its current release date of November 10th.
The Haunted Mansion Trailer Is Full Of Thrills, Chills And A-List Stars
In March 2023, Disney released the first teaser trailer for Haunted Mansion, which featured all kinds of thrills and chills, references to the beloved ride on which it is based, and some of the A-listers who make up its impressive cast. The trailer is equal parts frightening and hilarious, and if the full movie is anything like this, we'll be in for a good time come this summer. Check it out below:
Obviously, with this being a teaser, not a whole lot in terms of the plot is revealed besides the "family seeks spiritual help to take care of a ghost problem" angle, but this brief glimpse should be more than enough to figure out if you want to go see Haunted Mansion in July.
The Haunted Mansion Cast Includes Rosario Dawson, Owen Wilson, Tiffany Haddish, LaKeith Stanfield And Danny DeVito
When Haunted Mansion lands in theaters this summer, it will feature a rather impressive group of actors with years of experience in comedies, horror films, and family-friendly adventures. According to Variety, Rosario Dawson will be leading the Haunted Mansion cast as Gabbie, a mom who moves into a New Orleans estate with her young son, Travis (Chase W. Dillon).
Starring alongside the Ahsoka lead actress will be Owen Wilson as a priest named Kent, LaKeith Stanfield as a paranormal expert named Ben, Tiffany Haddish as Harriet, a French Quarter psychic, and Danny Davito as a college professor, according to The Hollywood Reporter.
In the same Variety article mentioned above, it was revealed that the movie will feature references to the ride of the same name with characters like Jared Leto's Hatbox Ghost and Jamie Lee Curtis' Madame Leota. Winona Ryder, Dan Levy, and Hasan Minaj have also joined the cast, but their respective roles have yet to be revealed.
Haunted Mansion Follows A Woman And Her Son As They Attempt To Rid Their New Home of Supernatural Squatters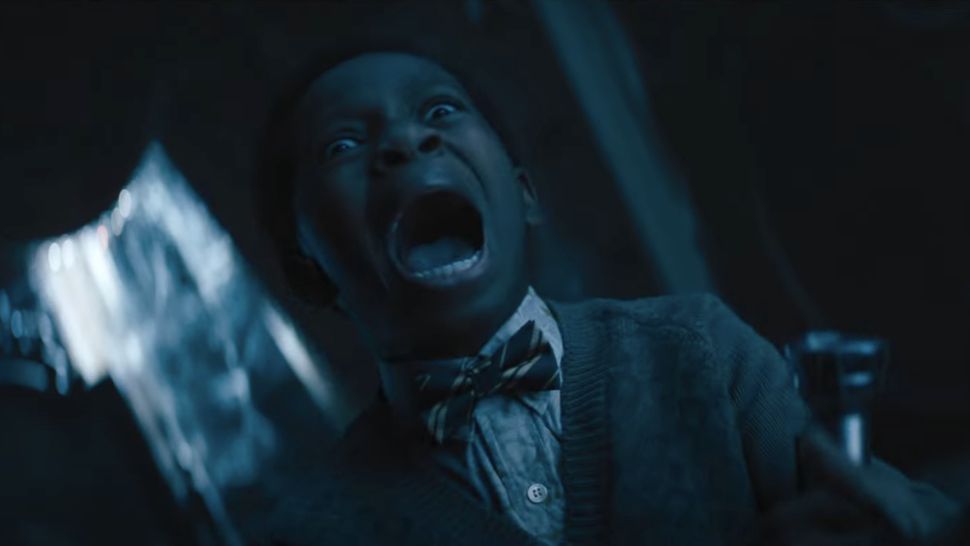 When Haunted Mansion lands in theaters this summer, it will follow Gabbie as she attempts to rid her new home of what Disney has called "supernatural squatters," a clever way of saying ghosts. Not able to complete the task on her own, she will turn to a ragtag group of so-called spiritual experts to free her estate of the ghostly presence once and for all.
Haunted Mansion Is Directed By Dear White People's Justin Simien
Taking on the directing duties for Haunted Mansion will be Justin Simien, the filmmaker, actor, and author, who is perhaps best known for the 2014 satirical dark comedy, Dear White People, a film he followed up with the Netflix series of the same name. That series ended its four-season run on the popular streaming service in September 2021.
The news was first reported back in April 2021 when publications like Variety announced that Simien had been tapped to lead the latest film project based on a popular Disney park attraction. This will be the first big-budget film production for the filmmaker, whose other credits include the 2020 Hulu horror comedy Bad Hair. At the time, it was also revealed that Katie Dippold, who wrote the 2016 Ghostbusters reboot, would be penning the Haunted Mansion script.
Jamie Lee Curtis Has Said Haunted Mansion Finds The 'Sweet Spot' Of 'Scary, Funny, And Adventure'
Academy Award winner Jamie Lee Curtis is no stranger when it comes to horror movies (the Halloween horror franchise) and Disney remakes (Freaky Friday), and so you could say she is an expert on both. When speaking with Entertainment Weekly in October 2022, Curtis revealed that director Justin Simien and company found "the sweet spot" here, saying:
Curtis would go on to say that Haunted Mansion is "scary like a Disney Ride," but also captures the humor of the classic theme park attraction. Though she couldn't share all too much information about the movie when it came to specifics, the Oscar-winning Everything Everywhere All at Once star did say she has never worn costumes as beautiful as the ones she wore for the movie.
Guillermo Del Toro Was Previously Attached To Reboot The Haunted Mansion Franchise In 2010
The upcoming Haunted Mansion movie isn't the first time Disney has attempted to reboot the series since the release of the 2003 film. In fact, Guillermo del Toro, the director behind The Shape of Water and Nightmare Alley, was planning a version of his own "truly scary" adaptation of the beloved theme park ride. The project was first announced at the 2010 San Diego Comic Con where it was revealed that the visionary filmmaker would write and produce the planned reboot. Several years later, in 2015, it was revealed that Ryan Gosling was in talks to lead the "supernatural family film." However, those plans didn't work out over the years and set the stage for the current upcoming version.
Expect to hear much more about Haunted Mansion, as well as other major releases on the 2023 movie schedule, in the coming weeks and months. In the meantime, check out all the upcoming Disney movies so you don't miss anything from the House of Mouse.
Your Daily Blend of Entertainment News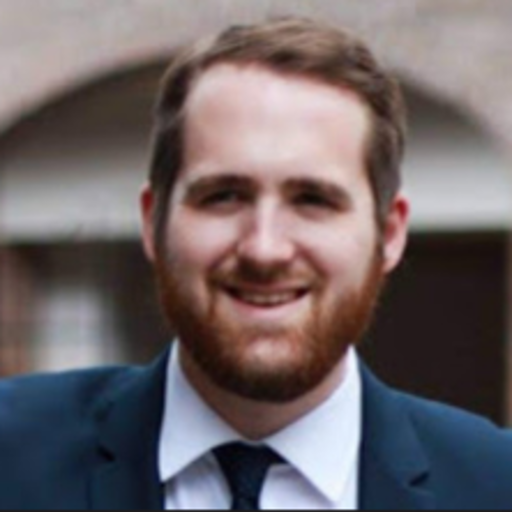 Philip grew up in Louisiana (not New Orleans) before moving to St. Louis after graduating from Louisiana State University-Shreveport. When he's not writing about movies or television, Philip can be found being chased by his three kids, telling his dogs to stop barking at the mailman, or yelling about professional wrestling to his wife. If the stars properly align, he will talk about For Love Of The Game being the best baseball movie of all time.