Seth Rogen's Teenage Mutant Ninja Turtles: Mutant Mayhem Casts Jackie Chan, Paul Rudd And More In Totally Tubular Roles
Talk about a radical cast, dudes!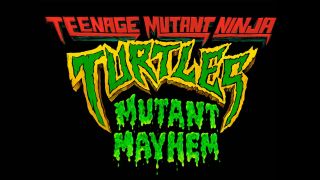 (Image credit: PARAMOUNT PICTURES, NICKELODEON MOVIES AND POINT GREY PRODUCTIONS')
It's been almost a decade since the TMNT graced the silver screen, with the last movies to star the crime-fighting sewer dwellers being the poorly received Michael Bay-produced duology. But die-hard turtle fans can get excited because we don't have much longer to wait for the reptile brother's next big screen adventure. The heroes in a half shell are officially on the 2023 new movies schedule, with Seth Rogen's animated reboot , Teenage Mutant Ninja Turtles: Mutant Mayhem, right around the corner. And if that weren't exciting enough, Rogen just officially announced his cast, and it's putting heavy hitters like Jackie Chan and Paul Rudd in totally tubular roles. Cowabunga!
Producer and actor Seth Rogen took the stage on Saturday, March 4, during the Nickelodeon Kids' Choice Awards, to introduce the world to the fresh-faced turtle team voiced by Micah Abbey (Donatello), Shamon Brown Jr. (Michelangelo), Nicolas Cantu (Leonardo), and Brady Noon (Raphael) while also revealing the major A-Listers set for key roles. It was confirmed that beloved Hong Kong actor and martial arts icon Jackie Chan is set to play the turtle mentor Splinter, Rogen will play the mutagen-injected warthog henchman Bebop, and the age-defying Paul Rudd will lend his voice to Mondo Gecko. For the complete cast list, see below:
Nicolas Cantu as Leonardo
Micah Abbey as Donatello
Shamon Brown Jr. as Michelangelo
Brady Noon as Raphael
Jackie Chan as Splinter
Ayo Edebiri as April O'Neil
Hannibal Buress as Genghis Frog
Rose Byrne as Leatherhead
Seth Rogen as Bebop
John Cena as Rocksteady
Ice Cube as Superfly
Natasia Demetriou as Wingnut
Giancarlo Esposito as Baxter Stockman
Post Malone as Ray Fillet
Paul Rudd as Mondo Gecko
Maya Rudolph as Cynthia Utrom
What's notable about this casting announcement is the creative team's decision not to include the most iconic Turtle villain, Shredder -- and to highlight some of the lesser-known foes, like Wingnut and Ray Fillet. And the inclusions of fun characters such the skateboard-loving Mondo Gecko will make this version of the Turtles stand out from past cinematic incarnations. Stars like Jackie Chan (who's perfectly cast), Ayo Edebiri and John Cena should also help to breathe fresh new life into some of the series' classic characters.
The casting news wasn't the only exciting information from Rogen's announcement. It was revealed that the teaser trailer for the highly anticipated film will premiere on the TMNT Movie Socials and Paramount Pictures' YouTube channel this Monday, March 6. It's going to be a good day for Turtle fans!
While the plot of the latest flick to center on the world's most fearsome fighting team was relatively under wraps. What we now know for sure about TMNT: Mutant Mayhem (amongst other details) is that it will center around the team after years of being sheltered from the human world, setting out to win the hearts of New Yorkers until they bite off a bit more than they can chew. The teen ninjas will come face to face with a mysterious crime syndicate that unleashes an army of mutants for them to face off against.
If this cast wasn't enough to get me excited, Seth Rogen, a self-proclaimed lifelong TMNT fanboy, said that the music has a Tony Hawk connection that gets me so pumped for this new interpretation of the team. It feels like Rogen and his collaborators have put a lot of thought into this production as evidenced by the castings and sweet Easter eggs. I can't wait to hear what he, Jackie Chan, Paul Rudd and co. have in store!
Teenage Mutant Ninja Turtles: Mutant Mayhem was directed by one-half of the team that helmed the critically acclaimed Netflix feature The Mitchells vs. the Machines and is set to release in cinemas on August 4, 2023. While you wait for its release, check out our ranking of the Ninja Turtles movies.
Your Daily Blend of Entertainment News
Ryan graduated from Missouri State University with a BA in English/Creative Writing.