Why Scream 5 Isn't The Title Of The Franchise's Latest Film, According To The Executive Producer
If you're calling it Scream 5, you're doing it wrong.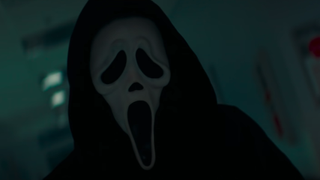 (Image credit: YouTube)
Scream is one of the most famous and popular horror franchises of all time. After the surprise success of the original 1996 film, four sequels have followed, including the 2022 installment. This latest film follows many of the traditions set by its predecessors, yet it is breaking from the other films when it comes to its title. According to one of Scream's producers, there was a specific reason they went in that direction.
The first trailer for the fifth Scream film arrived just as spooky season is kicking into high gear. While it doesn't give away too many of the movie's inevitable twists and turns, it does give us a good idea of what we can expect -- including a 21st century homage to the iconic opening scene of the original Scream.
What might have caused a bit of confusion is the fact that the film shares the same title as the original Scream, even though it is clearly not a remake. Kevin Williamson wrote the screenplay for the first, second and fourth films -- so it's safe to say he knows a bit about the franchise's history. As executive producer, he played a role in many of the important decisions regarding this latest film -- and he told Us Magazine there was a clear strategy behind dropping the '5' from its title:
In that context, the decision to not to give it that name does make sense. Even with the three core original stars returning to face off with Ghostface again, they're clearly entering a new era for the series. If it's serving as a reboot, in a way that none of the other sequels did, then giving it the same name as the original is understandable.
What remains to be seen is whether we'll get a follow-up to this new flick and, if we do, how many of this film's characters will survive to appear in it? Scream hits theaters on January 14, 2022.
Your Daily Blend of Entertainment News
Thank you for signing up to CinemaBlend. You will receive a verification email shortly.
There was a problem. Please refresh the page and try again.