10 Great Movies To Watch Before Netflix Gets Rid Of Them In February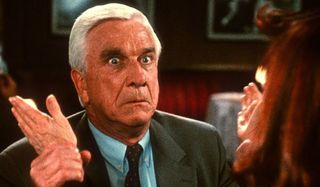 As we learned earlier today, there is some really great stuff heading to Netflix in February – including Full Metal Jacket, Sin City, and the first season of Better Call Saul - but the end of January means that we will also soon be seeing a lot of movies heading off of the streaming service. The good news, however, is that there is still some time for you to catch them before they disappear.
There's a hefty handful of titles that will be leaving Netflix in February 2016, but we've picked out the 10 best that you should be watching before they go. Read on for our recommendations!
The Terminator
The last week has not really been a good one for the Terminator franchise. First it was announced that Paramount Pictures has removed their Terminator Genisys sequel from the release calendar, and now we have the news that the film that started it all will soon no longer be streaming on Netflix. The good news is that any time is a good time to watch Arnold Schwarzenegger go hunting for Sarah Connor, including the final week of January.
Bad Santa
If you're like me, you carved out some time in your busy December schedule to watch Terry Zwigoff's brilliant holiday comedy Bad Santa… but just in case you didn't, you may want to watch it now before it disappears from Netflix. Billy Bob Thornton honestly gives one of the best performances of his career, and while the movie is all kinds of fucked up, it's also the kind of film that will have you still falling out of your chair during the fourth viewing.
United 93
There have been many, many films released since September 11, 2001 that have meditated on the effect that the terrible events of that day had on our world, but there arguably isn't a better movie out there specifically about the attacks than Paul Greengrass' United 93. Telling the story of the events that occurred on the plane that ultimately crashed in Shanksville, Pennsylvania, the feature is deeply emotional and powerful, while serving as a great tribute to those who lost their lives. You have a little extra time for this one, as the film won't be leaving Netflix until February 11th, so you should most definitely take advantage.
Ray
Now that we're back in the heart of Oscar season, now is the best time to look back at some of the big winners of years past. One such title that you should probably consider revisiting is Taylor Hackford's Ray. The biopic about famed blind pianist Ray Charles admittedly hits on some notable tropes of the music biopic genre, but it's worth watching just for Jamie Foxx's fantastic and Academy Award-earning performance, and the brilliant music.
The Hurt Locker
Pretty much every Best Picture winner at the Academy Awards is the subject of controversy, from How Green Was My Valley to Crash, but The Hurt Locker surely has to be one of the most agreeable winners ever. Not only is the film insanely intense and an incredible character story, but it turned Jeremy Renner into a household name (for which we'll long be thankful). Watch it on Netflix before February just to remember how damn good it is.
The Naked Gun
The spoof genre has been in trouble for a long time now, but the good news is that we can still look back at the classics and laugh heartily… and The Naked Gun certainly ranks as one of the best. From the minds of Jim Abrahams and David and Jerry Zucker, the film is a perfect send up of the generic police procedural, and has lines, characters and sequences that cinefiles will be revisiting and enjoying forever. What I'm really trying to say is that Leslie Nielsen is a comedy god, and you all need to pay tribute.
Big Fish
Tim Burton has been known to get a bit lost in his own unique style (especially in the last 10 years), but Big Fish is both one of his most subtle and fantastical works – not to mention one of the best films the director has made. The movie is both a wonderful story about the relationship between a father and son, but also a really beautiful adventure chock full of wonder and awe. If you haven't seen it, now is the perfect time for a first viewing, and if you have, it's most definitely worth a rewatch.
Terms Of Endearment
As far as classic tearjerkers go, James L. Brooks' Terms of Endearment is as classic as they get. Another big Oscar winner – taking home Best Picture, Best Director, Best Adapted Screenplay, Best Actress (Shirley MacLaine) and Best Supporting Actor (Jack Nicholson), the movie is a powerhouse mother/daughter story, and has an ending that will rip tears from even the most stoic of audience members. Might not be a terrible idea to double feature this one with Big Fish, provided that you're well-hydrated.
Fletch
It's bad enough that the Netflix catalog is losing Bad Santa and The Naked Gun, but the fact that Michael Ritchie's Fletch is also going away means that the streaming service is losing a trio of truly great comedies. Chevy Chase is truly at the height of his powers as the master of disguise Irwing Fletcher, and the movie even has a pretty fun mystery about a dying millionaire keeping things interesting and fun.
Rain Man
In addition to hilarious comedies, fantastic familial relationships also seem to be on the outs for Netflix in February. Big Fish is father/son; Terms of Endearment is mother/daughter; and Barry Levinson's Rain Man is a brilliant film about a pair of brothers. It's also the third Best Picture winner on this list… and to this day it's very easy to see why. Both Tom Cruise and Dustin Hoffman deliver some of the best performances of their careers, and all of the most iconic moments continue to shine.
Your Daily Blend of Entertainment News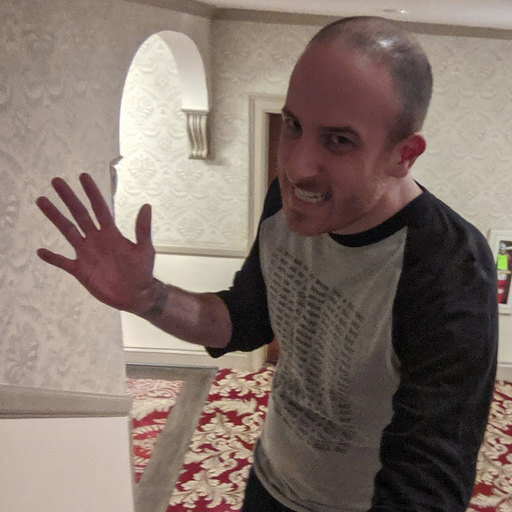 Assistant Managing Editor
NJ native who calls LA home and lives in a Dreamatorium. A decade-plus CinemaBlend veteran who is endlessly enthusiastic about the career he's dreamt of since seventh grade.